Watch: 106 year-old man enjoys a record-breaking zip wire
6 April 2018, 16:39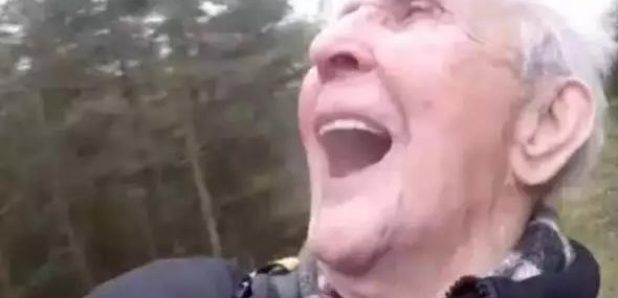 We don't know about you, but we often get knackered just walking up the stairs.
Well, Jack Reynolds will put us all to shame. Today, he celebrated his 106th birthday in style, by enjoying a zip wire.
Appearing on Good Morning Britain, daredevil Jack was given the chance to break a world record, and he easily smashed it when becoming the oldest man to ride on a zipwire.
The zipline at Grizedale Forest in the Lake District is 400 metres long and 60 metres high, and Jack took it on at 40 miles an hour.
Watch the moment below:
Jack described it as "perfect", while his daughter Jayne called her dad "indestructible", as he was presented with a Guinness World Record plaque.
This isn't the first birthday challenge Jack has taken on, Last year, he rode a rollercoaster on Good Morning Britain as he turned 105.
What's for next year, Jack?