Ringo Starr Announces 18th Album
10 February 2015, 14:03 | Updated: 2 November 2017, 15:29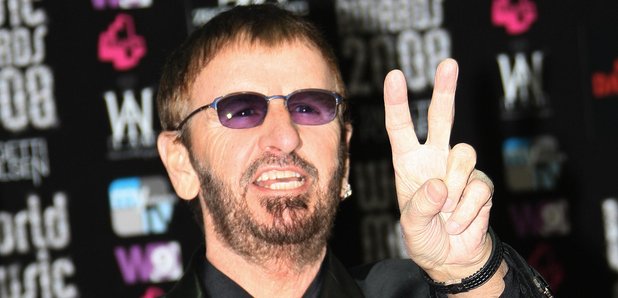 Ringo Starr has announced details of his 18th album, Postcards from Paradise
Ringo Starr has announced details of his 18th album, Postcards from Paradise.
Postcards from Paradise will be the Beatles drummer's 18th studio album - it is released on March 30 via Universal Records.
The album offers 11 original songs, recorded by Starr and his All Starr Band.
There will also be guest appearances from Joe Walsh, Benmont Tench, Dave Stewart, Ann Marie Simpson, Richard Marx, Amy Keys, Peter Frampton, Nathan East and Glen Ballard.
2015 looks to be a great year for Starr; as well as the album release, he is set to be inducted into the Rock and Roll Hall of Fame in April, while also receiving the Award for Musical Excellence.
The album tracklisting:
1. 'Rory And The Hurricanes'
2. 'You Bring The Party Down'
3. 'Bridges'
4. 'Postcards From Paradise'
5. 'Right Side Of The Road'
6. 'Not Looking Back'
7. 'Bamboula'
8. 'Island In The Sun'
9. 'Touch And Go'
10. 'Confirmation'
11. 'Let Love Lead'