Robbie Williams Announces 'Let Me Entertain You Tour'
30 October 2014, 13:10 | Updated: 2 November 2017, 15:29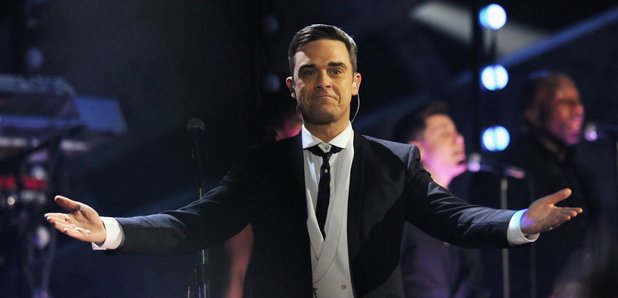 Robbie Williams has announced his brand new 'Let Me Entertain You Tour' for March 2015.
Opening in Madrid on March 25 and finishing in Israel on May 2, Williams will be visiting several cities he has never played before. Unfortunately, he's not added any UK dates to the tour.
The 'Let Me Entertain You Tour' will be a journey through Williams' extensive catalogue of hits - featuring all the classic favourites.
Watch Williams revive his 'Let Me Entertain You' look to send a message to his fans about the upcoming tour:
Tour Dates 2015
25th March ' Barclaycard Center ' Madrid, Spain
27th March ' Palau Sant Jordi' Barcelona, Spain
30th March ' Zénith de Paris' Paris, France
5th April ' Žalgirio Arena' Kaunas, Lithuania
6th April ' Arena Riga ' Riga, Latvia
9th April ' SKK Peterburgsky' St. Petersburg, Russia
12th April ' SC Olimpiyski' Moscow, Russia
15th April ' Minsk Arena ' Minsk, Belarus
17th April ' Kraków Arena - Kraków, Poland
18th April ' Slovnaft Aréna' Bratislava, Slovakia
21st April ' TipsArena' Linz, Austria
2nd May ' Ganei Yehoshua (Hayarkon Park)' Tel Aviv, Israel
Tickets for all venues apart from the Spanish dates go on sale on November 7th. Tickets for Madrid and Barcelona go on sale on November 6th.