Robbie Williams Announces New Album 'Take The Crown'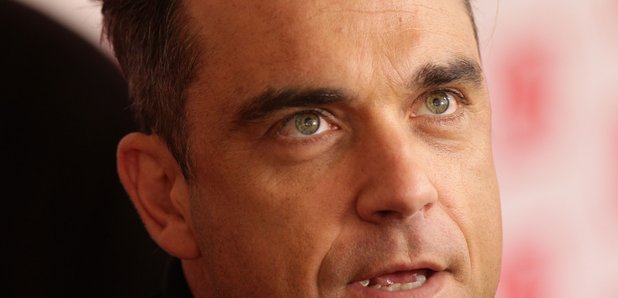 Robbie Williams has announced a new upcoming album called Take the Crown
Robbie Williams has announced a new upcoming album called Take the Crown.
The pop singer teased the upcoming album and single earlier this week with special artwork posted to his website.
Fans will be able to buy Williams' ninth studio album in either a standard or deluxe edition. He has now revealed the fully-completed album covers - featuring an image of himself cast in gold - for both editions.
The tracklisting for the standard edition of Take the Crown is:
'Be A Boy'
'Gospel'
'Candy'
'Different'
'S**t On The Radio'
'All That I Want'
'Hunting For You'
'Into The Silence'
'Hey Wow Yeah Yeah'
'Not Like The Others'
'Losers' (featuring Lissie)
The deluxe edition includes two further tracks - 'Reverse' and 'Eight Letters' - as well as videos going behind the scenes during the making of the album and the music video shoot for 'Candy'.
Take the Crown is due for release on November 5 and to promote the upcoming album, Williams will be performing four live shows in the UK.