Robbie Or Gary? Let The Chart Battle Commence!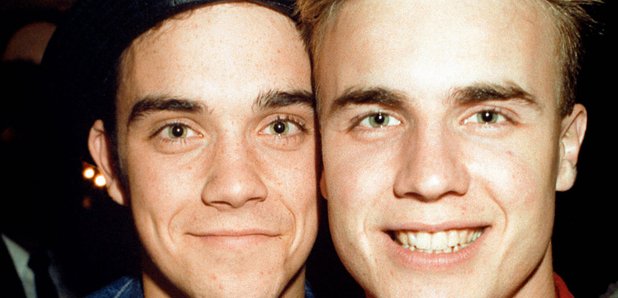 Robbie Williams has spoken about his upcoming chart battle with Gary Barlow.
The 'Candy' singer releases his next studio album Swings Both Ways on November 17, a week before his Take That bandmate's new album Since I Saw You Last.
Despite the releases being a week apart, Williams told newspaper The Mirror that he is still relishing the head-to-head in both the singles and albums charts.
He said: "I don't know if he is, but I am [excited]. Will I beat him? Well, he's a national treasure now.
"If he does outsell me, or win - he's been to places I haven't before - it'll be the crowning glory for him. If not, I'll be really happy, too. But either way, God bless him."
Robbie Williams won the 'Q Idol' award at yesterday's 2013 Q Awards. He added: "I'm happy at the ripe old age of 39, turning 40 in February, that people do still deem me important enough to give me these awards, and long may it continue."
Gary Barlow releases new single 'Let Me Go' on November 17, the week after Williams releases 'Go Gentle'.