Robbie Williams Returning To UK
12 June 2014, 10:37 | Updated: 2 November 2017, 15:29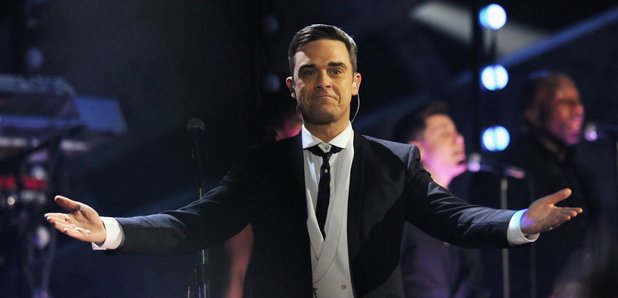 Robbie Williams says he's leaving Los Angeles for the sake of his children
Robbie Williams says he's leaving Los Angeles because he wants his children to be educated in the UK.
The 40-year-old pop star is expecting his second child with wife Ayda, who's reportedly four months pregnant.
And Robbie told The Sun newspaper that he can't imagine raising their expanding family in Southern California, so they're returning to his native England.
"I love LA. The people and the weather are great but it's not England. It can't offer the same," he said, going on to say, "Things change when you're a dad - there are people to look after who are more important than yourself. I want [eldest daughter] Teddy and the new baby, whatever it may be, to be educated in England."
The singer also said he's taking better care of himself than ever better; "I look after myself now - I have to. Not only for my appearance but I have to be fit for on the road and for running around after Teddy," he said.
Watch Robbie's music video for 'She's The One' below: