'Lost' Robin Gibb Album Released Thanks To Fans
16 April 2015, 09:56 | Updated: 2 November 2017, 15:29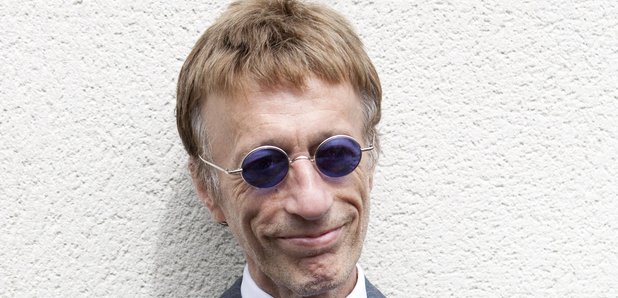 A 'lost' Robin Gibb album is to be released 45 years after it was recorded, thanks to fans salvaging tapes.
Little-known songs from the late Robin Gibb are to be compiled in a 'lost' album, after his fans and collectors salvaged 45-year-old recordings.
The compilation album, entitled Sing Slowly Sisters, was first recorded in 1969 - 70 and exists in bootlegs, but was never released in full.
Since then, fans have collected original cassettes from the original studio, going on to sell them at auction over the last few decades. And now, thanks to the perseverance of producers, the material has been and assembled in an album.
The full work, entitled Saved By The Bell, stretches across three discs and will include 46 songs described as "rarities and unreleased tracks".
The album, which also includes solo work Robin's Reign, took more than ten years to complete. The project was begun with Gibb before his death in 2012 and continued by Grammy-nominated producer Andrew Sandoval.
It covers a period of solo output from Gibb following the release of the Bee Gees' Odessa, beginning with the Saved By The Bell single which reached number two in the charts.
The third disc in the collection is entitled 'Robin's Rarities', and includes 23 "alternate takes, demos, BBC sessions and unissued songs including Janice, Alexandra Good Time, and Moon Anthem".
Saved By The Bell - The Collected Works of Robin Gibb: 1969-70 is released on June 1.
Listen to 'I Am The World' from Robin Gibb below: