Bee Gees Singer Robin Gibb Dies Aged 62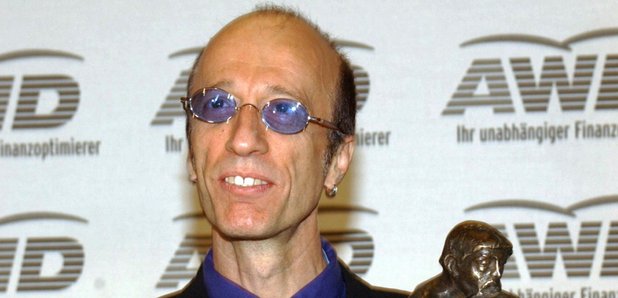 Bee Gees singer Robin Gibb has died after a lengthy battle with cancer
In a statement, Gibb's family said they were announcing his death with "great sadness".
Gibb, who had undergone intestinal surgery, scored dozens of hits with brothers Maurice and Barry - as performers and writers - and sold more than 200 million records.
The statement said: "The family of Robin Gibb, of the Bee Gees, announce with great sadness that Robin passed away today following his long battle with cancer and intestinal surgery."
The Bee Gees' song catalogue, which includes Massachusetts, I've Gotta Get A Message To You, Lonely Days, How Can You Mend A Broken Heart, How Deep Is Your Love and Stayin' Alive, led to their induction into both the Rock and Roll Hall of Fame and the Songwriters Hall of Fame.
Gibb's twin brother Maurice died of a heart attack in 2003 following intestinal surgery.
A statement posted by Sony Music said: "Rest in peace, Robin Gibb. Thanks for the music."
The star fell into a coma last month after contracting pneumonia but his family later said he had "beaten the odds" just days after doctors said he "was in God's hands".
At the time, his son Robin-John Gibb said his father was "completely compos mentis".
Doctors said they were "confounded" by the 62-year-old Gibb's progress after he was given a 10% chance of survival.
His family maintained a bedside vigil while he was being treated at a central London hospital.