Robin Thicke Sings The Beatles In Court At Marvin Gaye Copyright Trial
26 February 2015, 14:58 | Updated: 2 November 2017, 15:29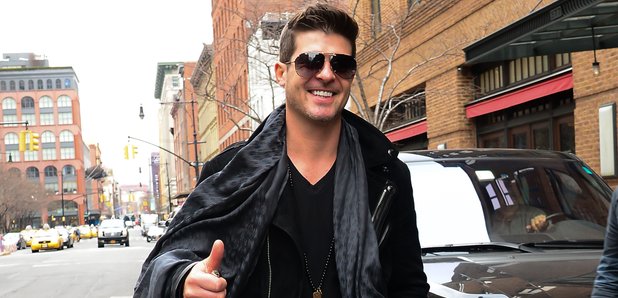 Robin Thicke is in court arguing that his hit 'Blurred Lines' didn't plagiarise Marvin Gaye's 'Got To Give It Up'.
Thicke played a musical medley during his testimony at the copyright trial, made up of U2's 'With Or Without You', The Beatles' 'Let It Be', Alphaville's 'Forever Young', Bob Marley's 'No Woman No Cry' and Michael Jackson's 'Man in the Mirror'.
This unusual testimony was to prove that many songs share similar chords and melodies without copying each other.
When the plagiarism claims first emerged, Thicke filed a lawsuit against Gaye's family, stating that they were "claiming ownership of an entire genre, as opposed to a specific work".
Thicke's legal team also argued that Gaye's children only hold the copyright to the sheet music and not the recordings themselves.
Listen to Marvin Gaye's 'Got To Give It Up' below: