Rod Stewart And Penny Lancaster To Renew Vows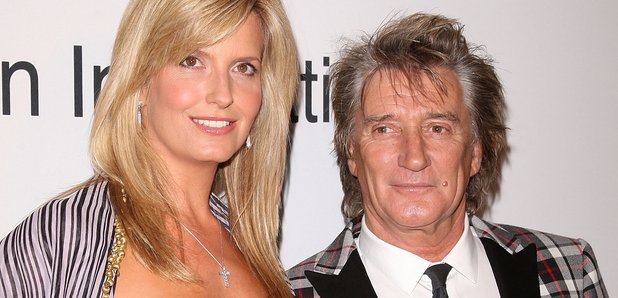 Rod has revealed that he and Penny will say 'I do' again after 10 years together.
The Maggie May singer and his wife will return to Portofino in Italy, where they tied the knot in June 2007 after eight years together, to recreate their wedding and reaffirm their vows.
Talking on Alan Carr's chat show, Rod said, "We are going to do what we did 10 years ago. We are going to go down to Italy with all the same friends and do it all over again... We are just going to have a re-run."
He also spoke lovingly about Penny, who he has two children with, and how proud he is of the Loose Women panelist, "I watch Loose Women every time she is on... I am proud of her. She does a really good job. I don't worry that she says things about me.
"She would not be married to me if she was that type of girl... She is very thoughtful and loving. She is a great mum and I have been very lucky,"
The 71-year-old London rocker, who was married twice before meeting Penny, gave some of his wisdom about relationships and finding happiness with someone, "I always maintain that you have got to wait until the right person comes in.
"Don't just go out with anybody as if the wrong person is there then the right person can't get in,"
Rod also revealed to Alan that he and Elton have a friendly rivalry going over album sales, texting each other regularly to comapre figures. Rod claims that he's currently winning!