Roger Taylor Forms Queen Tribute Band
21 May 2014, 08:52 | Updated: 2 November 2017, 15:29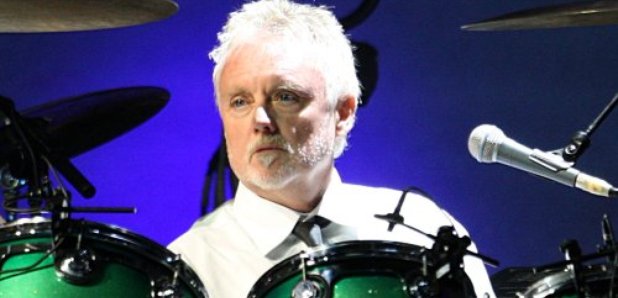 Queen drummer Roger Taylor has formed his own Queen tribute band - and has called some other Queen tribute acts "terrible".
Taylor, speaking to the Express newspaper, explained how he auditioned for members of his own tribute act online. The Queen Extravaganza are fronted by French-Canadian vocalist Marc Cartel, and whilst Taylor doesn't play in the band, he has produced some of their work.
"I spent some weeks with them in Canada rehearsing but they've found out what works and what they're good at, they've got some brilliant arrangements of a lot of our old stuff and I've sort of let them get on with it now," he revealed. "It's great - I just go and see them occasionally and they're wonderful."
Watch The Queen Extravaganza perform 'Crazy Little Thing Called Love':
Taylor went on to speak about how he is less than impressed with some of the other Queen tribute acts out there. "Of the Queen tributes, some of them are very funny and some of them are really not funny at all," he commented. "The terrible ones are cheesy and panto-like, more about dressing up in a Brian May wig and a Freddie Mercury moustache and what they're missing out is the fact that the music is quite complicated and actually not easy to perform."
Watch the real Queen perform 'I Want To Break Free':
The Queen Extravaganza go on tour in the UK in September.
How do you feel about tribute bands?