Rolling Stones Poster Banned By TfL
9 July 2015, 10:06 | Updated: 2 November 2017, 15:29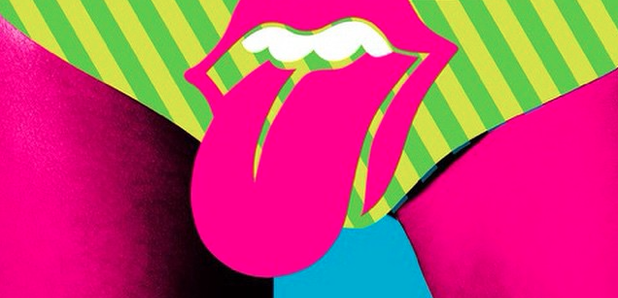 A poster for the Rolling Stones' new exhibition has been declared too risqué for the tubes by Transport for London.
The Rolling Stones' new exhibition Exhibitionism is living up to its name if the moral arbitrators of Transport for London have anything to do with it!
The exhibition is due to begin in London in 2016, then tour the world. It contains a treasure hoard of Stones artefacts collected over their momentous career and will delight fans and music lovers across the globe.
However, the controversy-causing artwork, designed by Mark Norton, depicts the Rolling Stones' distinctive tongue and mouth logo placed provocatively on a woman's bikini bottoms.
And TfL chiefs have hit the roof, as well as Clear Channel who control the advertising for buses in the capital. They have requested that the logo be placed further up the woman's body, at her navel.
Less lewd? The jury's out.
The Stones are no strangers to having their artwork deemed contraband by authorities - when they released Sticky Fingers in 1971, with artwork by Andy Warhol depicting a prominent male crotch, it was banned in Australia and Spain.
'We are dumbfounded and perplexed at this rather silly decision,' said a spokesperson for the Stones. 'Perhaps something to do with the fact that it's the Rolling Stones and controversy still seems to follow them everywhere.'
Look on the bright side, guys - gets a lot of attention for your exhibition doesn't it? Tickets conveniently go on sale tomorrow.