This boy couldn't handle meeting the Queen, so dropped to his knees and crawled away
10 December 2018, 12:22 | Updated: 10 December 2018, 12:42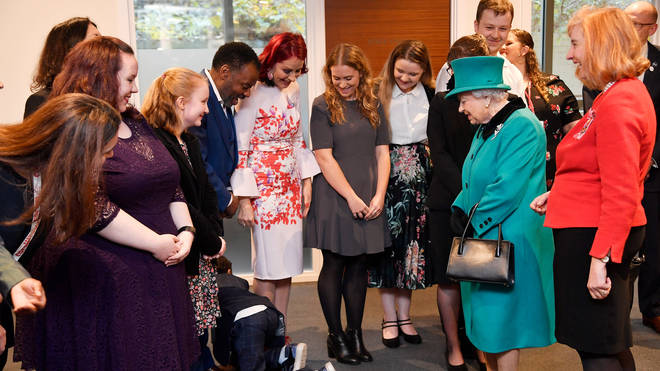 Nathan is definitely our spirit animal...
Meeting the Queen is a rather overwhelming moment. Many famous folks have spoken about being totally starstruck and making almighty gaffes in front of her.
However, no-one has quite captured the huge panic we would all go through like this nine-year-old boy, who decided to drop to his knees and crawl away from her.
Nathan Grant was one of the few people who got to meet Her Majesty, when she visited Coran, the oldest children's charity in the UK.
After standing quietly with the group while the Queen chatted, he couldn't hack the pressure and dropped to the ground, squeezing through the legs of those behind. He also shouted "Bye!"
Nathan is the adopted son of musicians Carrie and David Grant, who were with Nathan at the time, who you may recognise as vocal coaches on Fame Academy back in the day.
The Queen took it in her stride as you'd expect, while Carrie said "That's his version of a bow!".
It also got us thinking of this classic TV moment:
We feel you Nathan, buddy.