Meghan and Harry join Instagram and get thousands of followers in minutes
2 April 2019, 16:37 | Updated: 2 April 2019, 17:50
Meghan Markle and Prince Harry have announced their Instagram page a year after Meghan closed down all of her personal social media accounts.
The Duke and Duchess of Sussex - who are now posting under the name @SussexRoyal - have created just one post on their new Instagram account but already have over 250,000 followers.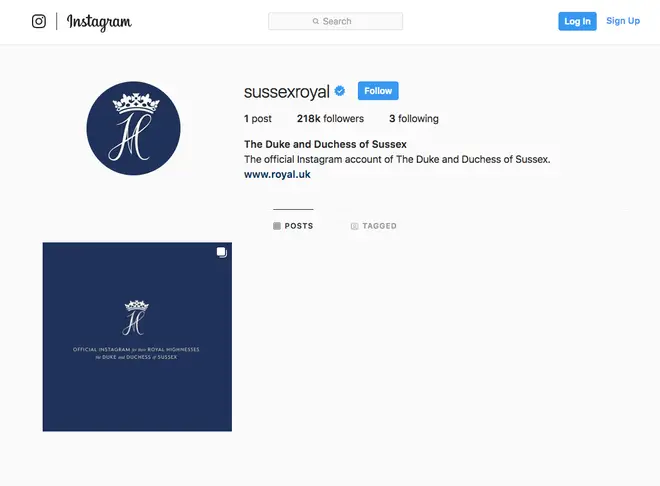 The couple's first post gave an insight into how they are planning to use the social media platform.
"Welcome to our official Instagram," Harry and Meghan wrote.
"We look forward to sharing the work that drives us, the causes we support, important announcements, and the opportunity to shine a light on key issues.
"We thank you for your support, and welcome you to @sussexroyal.- Harry & Meghan"
This new Instagram is departure from Harry and Meghan's social media presence since their relationship become public.
Up until now the pair have been posting under the official Kensington Palace Instagram account.
Meghan had a significant social media following before shutting down her accounts in the lead-up to her engagement to Prince Harry.
The Duchess had millions of followers on Instagram and Twitter and would regularly communicate with her fans via her lifestyle blog, The Tig.