Princess Eugenie wedding: Why is Robbie Williams' daughter Teddy a bridesmaid?
11 October 2018, 22:35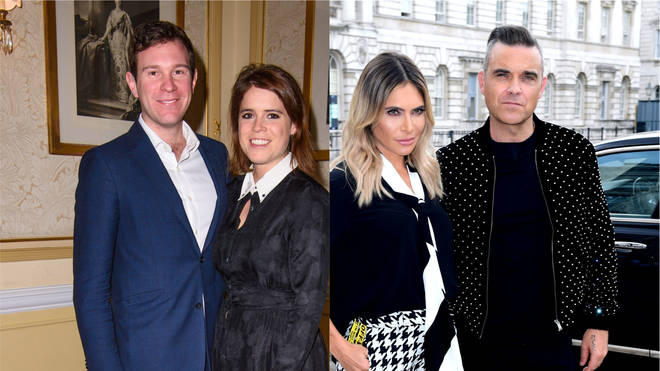 Six-year-old Teddy will have a big role at the Royal Wedding on Friday (October 12).
Princess Eugenie and Jack Brooksbank have announced who will be their bridesmaids and page boys at the wedding at St George's Chapel in Windsor Castle.
While some bridesmaids are expected - such as Princess Charlotte or Mia Tindall - one was rather surprising.
Theodora Rose Williams is the eldest daughter of singer Robbie Williams and Ayda Field, currently both judges on The X Factor, and she will also be a bridesmaid. So, why was Teddy chosen?
It turns out that Princess Eugenie and Jack Brooksbank know the Williams family very well, and Eugenie is thought to have viewed Robbie as "the brother she never had", according to the Daily Mail.
Princess Eugenie's mother Sarah Ferguson also knows Robbie and Ayda very well, having first met back in 2011 on the yacht of the millionaire John Caudwell.
Ferguson and Ayda are said to have bonded over a shopping day in St Barts, and Robbie returned from the holiday saying he had "made a friend for life".
By May 2011, the Royals event watched the Eurovision Song Contest at Robbie's house in Wiltshire.
Robbie and Ayda were also invited to her graduation party the next year and in 2013, she and Brooksbank were spotted watching one of Robbie's concerts.
Teddy's appearance at the Royal Wedding will be the first time the public will see her face, as her parents choose to keep their children's faces out of shot in social media.
The wedding will take place at St George's Chapel in Windsor Castle, and will be broadcast live on ITV.
Her sister Princess Beatrice will be her Maid of Honour, while Jack's brother Thomas will be Best Man.