Royal baby name: When will Prince Harry and Meghan Markle announce Baby Sussex's name?
7 May 2019, 09:32 | Updated: 7 May 2019, 09:33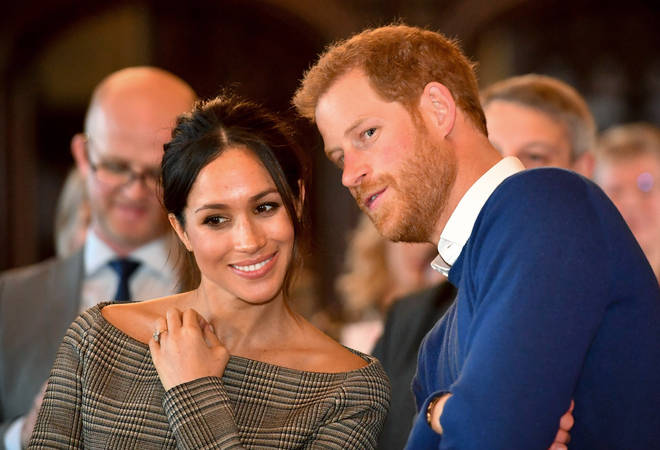 Following the wonderful news that Prince Harry and the Duchess of Sussex have had a baby boy, thoughts turn to when they will announce their first child's name and the favourite bookies odds for what they'll call him.
According to Prince Harry himself - who announced the royal baby's birth to the world in a recorded interview from Windsor Mews - Baby Sussex will be introduced to the world tomorrow (May 8).
The jury's still out on if the couple will introduce their child to the public via their very popular Instagram account, or by the more traditional route of a photocall in front of the world's media.
The name of Baby Sussex is expected to be announced at the same time of his first public appearance, with speculation rife about what the couple will call the eighth in line to the throne.
According to Ladbrokes, traditional baby names are by far the most popular choice, with moniker's such as Albert, Arthur and Alexander taking the three top spots.
The royal couple may go for more popular choices however, perhaps considering the USA's most popular boys' name, Liam, or the UK's most popular choice, Oliver.
See the full list of Ladbrokes most popular baby names - last update May 6 - below:
Albert 1/3
Arthur 11/4
Alexander 8/1
James 10/1
Phillip 12/1
Louis 14/1
Henry 16/1
Frederick 20/1
Thomas 20/1
Edward 20/1