Come On Over! Shania Back With New Album This Year
13 January 2017, 13:06 | Updated: 2 November 2017, 15:29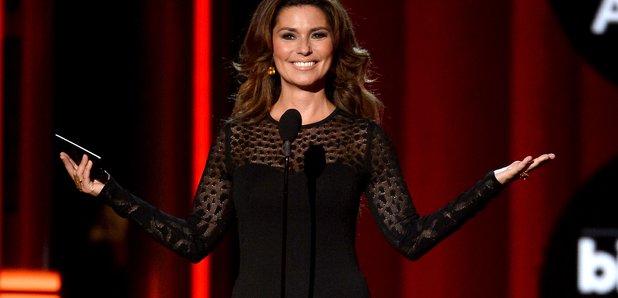 The country singer is returning with her first studio album in 15 years!
The Canadian singer-songwriter has also announced that she will have an exhibit at the Country Music Hall of Fame and Museum.

The showcase will feature props, costumes, photographs, and a host of memories from her career.

Her last album 'Up' was released in 2002, and since then she's enjoyed a two year residency in Vegas, as well as touring.
The singer originally shared she was planning to release new music on January 1st:
Happy New Year! Thank you for all your continued support. So excited to share new music with you this year.
2017, i'm gonna getcha good pic.twitter.com/WAAOnIxBvT

— Shania Twain (@ShaniaTwain) January 1, 2017
Announcing her exhibit at the Hall of Fame, she also confirmed it was the year of a new album:
Being able to re-visit favourite career memories has been special, especially as this year will see a new stage for me with a new album!

— Shania Twain (@ShaniaTwain) January 10, 2017
This fifth studio record has been in the works for a number of years, but it looks like 2017 will mean we hear new music!
With five Grammy awards, and over 85 million records sold, Shania is one of the best-selling female artists in the history of country music.
From this moment on, we'll be waiting to see when the album is out!