Stevie Wonder, Lionel Richie And More Attend Natalie Cole's Funeral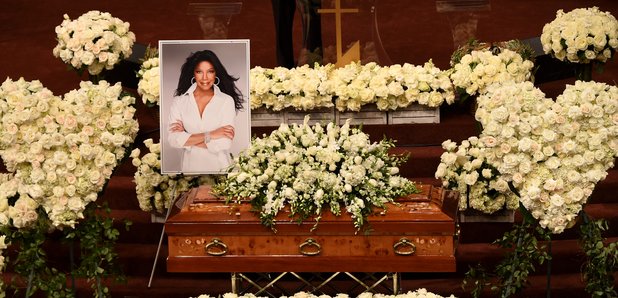 Legends of the music world bid farewell to the singer on Monday.
UPDATED: 12th January
The funeral of singer Natalie Cole took place on Monday in Los Angeles with many stars from the music world turning out to pay their respects.
Lionel Richie, Stevie Wonder, Gladys Knight, Chaka Khan and Smokey Robinson gathered together to remember Cole who passed away on New Year's Eve from heart failure.
"I feel so blessed to have called you my friend, and my buddy, and many times my confidante," said Smokey Robinson at the service. "You are so real and down to Earth. Now I have to say you're so real and up to heaven."
Rev. Jesse Jackson and Lionel Richie attend a Celebration Of Natalie Cole's Life at the West Angeles Church of God in Christ on January 11, 2016 in Los Angeles, California. Photo: Getty Images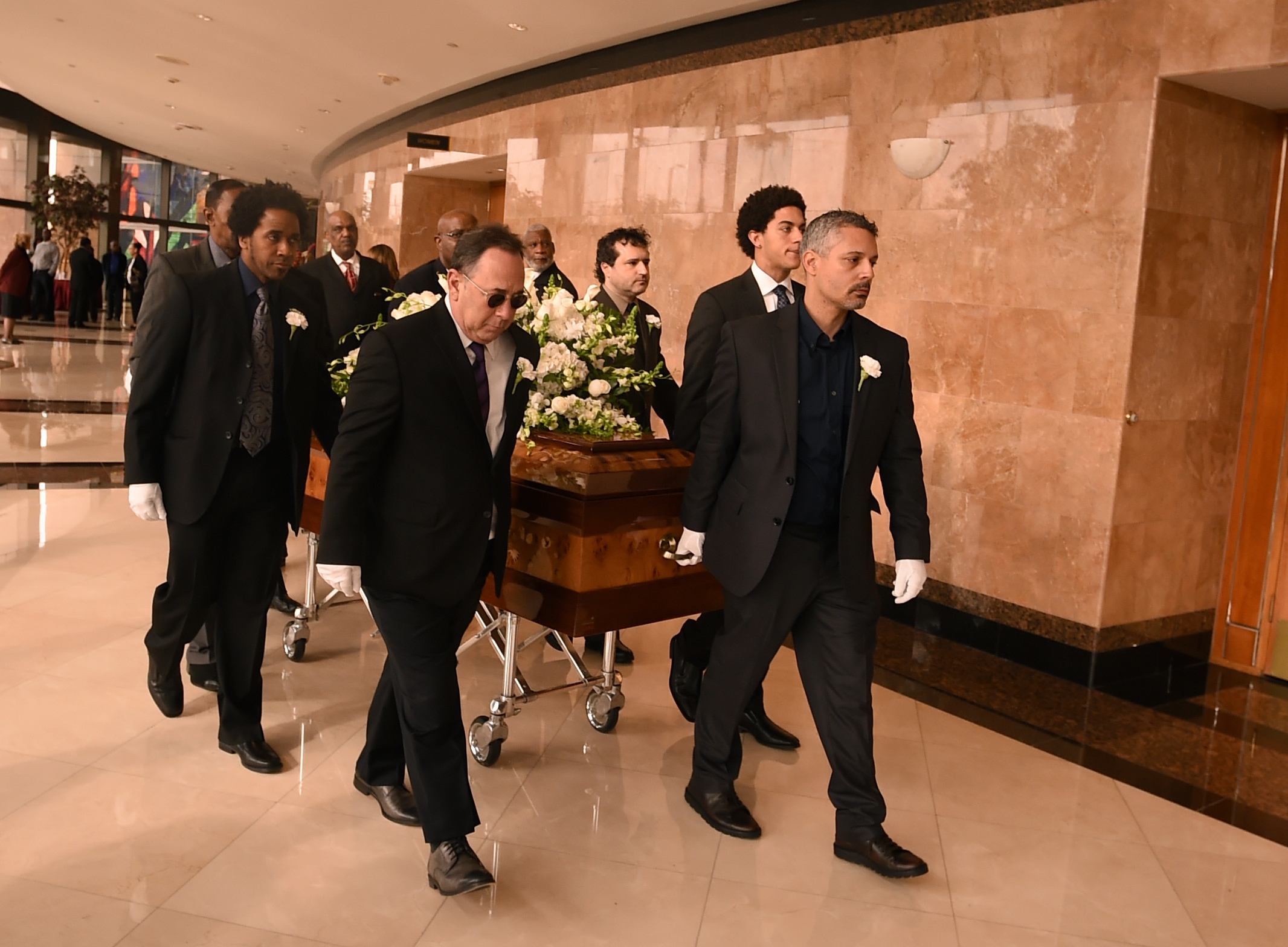 The casket is brought out of the church. Picture: Getty Images
More details surrounding Natalie's death were revealed by her family who said her death was due to "pulmonary arterial hypertension" which caused heart failure.
Cole was laid to rest alongside her parents Nat King Cole and Maria Hawkins Ellington, as well as her sister and adopted brother.
Photo: Getty Images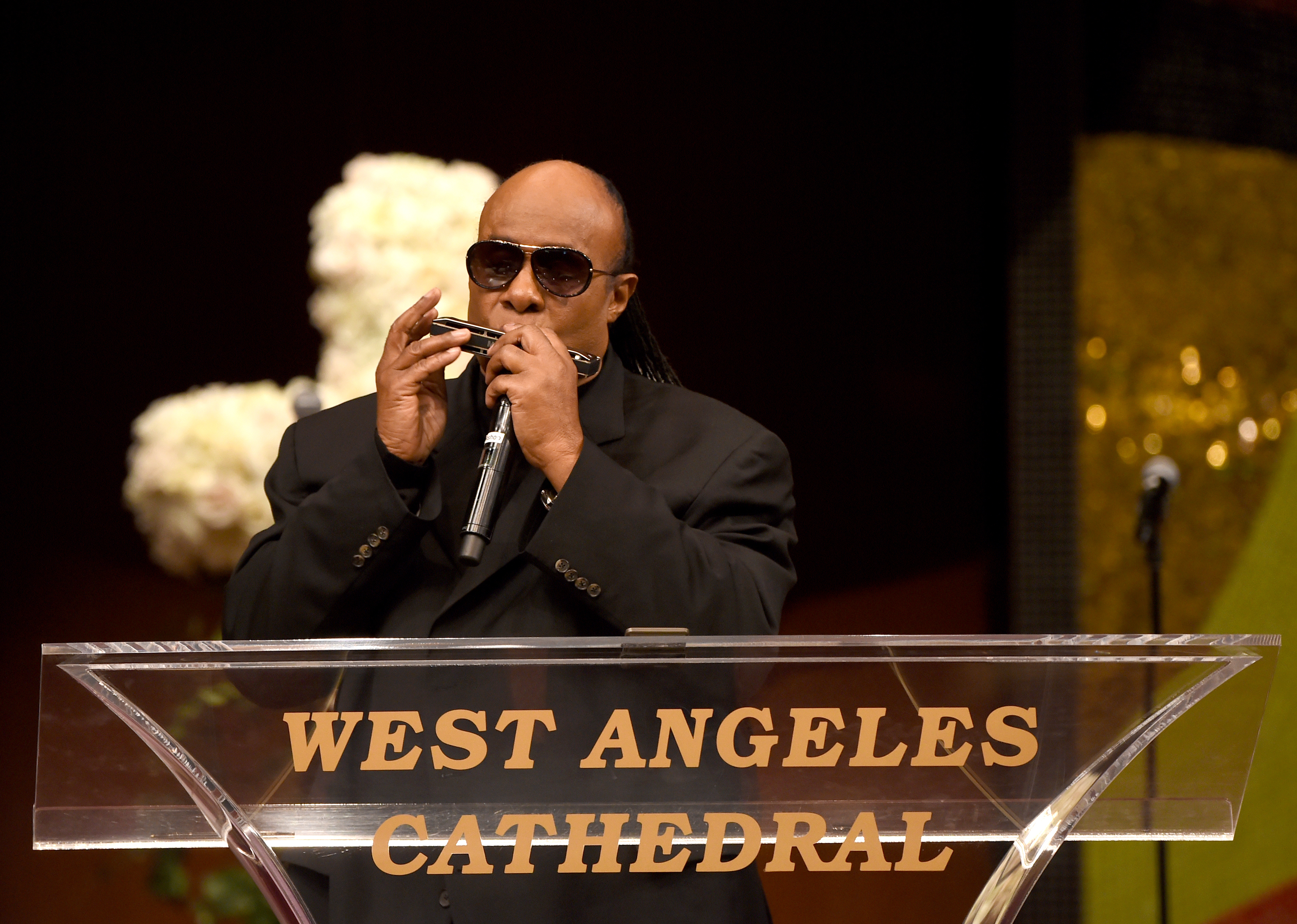 Musician Stevie Wonder performs. Picture: Getty Images
Singer-songwriter Smokey Robinson attends the funeral service. Picture: Getty Images
The singer shot to fame with the release of her debut album 'Inseparable' in 1975 and the lead single 'This Will Be' earned her a Grammy for Best Female R&B Vocal Performance.
Her biggest professional success came eight albums later with 'Unforgettable.. With Love' - an album on which Cole sang covers of her father's songs. It also featured the interactive duet between Cole and her father, 'Unforgettable'.
The album earned six Grammy Awards making the total number of Grammys won by Cole throughout her career an incredible nine.
May she rest in peace.
________________________________________________________________________________________
1st January 2016
Natalie Cole, the daughter of legendary jazz singer Nat King Cole has passed away aged 65.
The singer who won 9 Grammys throughout her career passed away on Thursday (Dec 31st) reportedly due to heart failure.
Natalie was best known for songs 'This Will Be' and the duet 'Unforgettable' with her father. She released over 21 albums in her lifetime.
Cole leaves behind a son Robert who released this statement about his mother's passing:
"It is with heavy hearts that we bring to you all the news of our Mother and sister's passing. Natalie fought a fierce, courageous battle, dying how she lived..with dignity, strength and honor."
Our thoughts are with the family.