Sir Elton John And David Furnish Share Sweet Anniversary Messages For One Another
22 December 2016, 11:29 | Updated: 2 November 2017, 15:29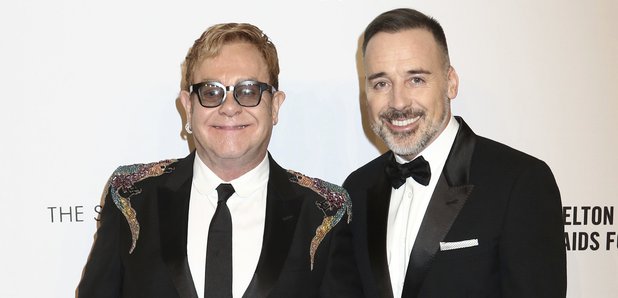 The showbiz couple exchanged heartfelt declarations of their love for each other on Instagram.
One of showbiz's most famous couples, Sir Elton John and David Furnish have shared sweet anniversary messages for one another on Instagram.
On the eve of both their civil partnership and wedding anniversary, the couple posted messages at almost the exact same time for each other.
Elton John, 69, shared a picture of the couple smiling saying, "I am so grateful to live in a country that acknowledges and supports same sex relationships. David and I feel very blessed. After 23 years together, we are blissfully happy. Love is universal."
The couple entered into a civil partnership back in 2005 and on the same date in 2014, they converted into a legal marriage.
Filmmaker David, 54 also posted a photo of the couple to his Instagram account, writing, "23 years ago when I met this extraordinary man, I never dreamed that one day I would be able to legally marry the man I love. 2 years ago that dream became a reality. I want to thank everyone that fought to make that dream possible."
The showbiz couple have been an item since 1993 with Elton previously admitting he was "instantly attracted" to David.
They now have two sons together, Zachary Jackson Levon and Elijah Joseph Daniel.