Sir Elton John and David Furnish Marry At The Weekend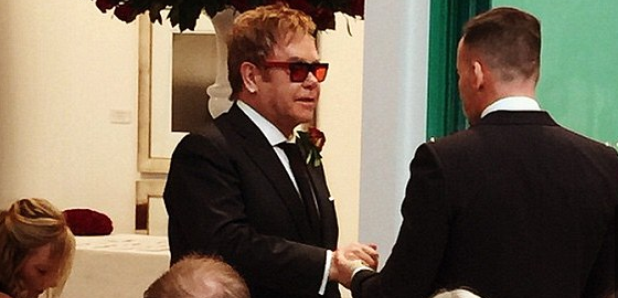 The couple finally tie the knot in time for Christmas.
Elton John and David Furnish finally married this weekend after nine years in a Civil Partnership. The event took place in front of family and friends.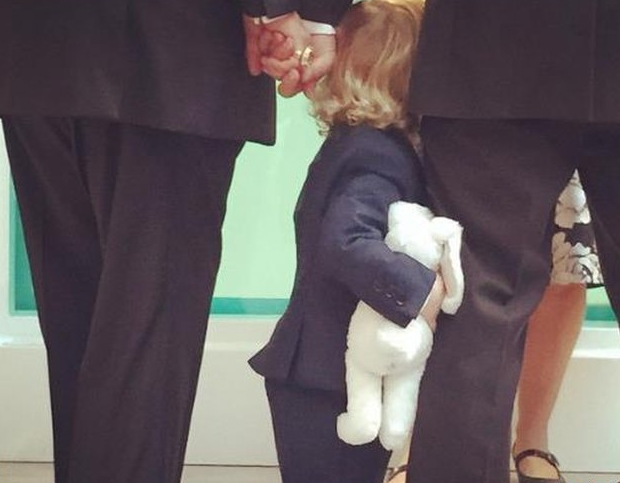 The likes of David & Victoria Beckham, David Walliams, Kate Bush, Gary Barlow, Ed Sheeran and a plethora of others attended the special day. The happy couple decided to put photos from the day on Instagram for fans who couldn't attended; one of the snaps (above) was a photo of son Elijah cuddling David's leg during the vows.
Although invited, Adele was unable to attend. She did, however, send a hand written note (below) apologising for her absence. The note reads "Biggest congratulations my loves. Have a wonderful day. I'm sorry we are not there. See you in 2015. Love Adele, Simon and Angelo. x "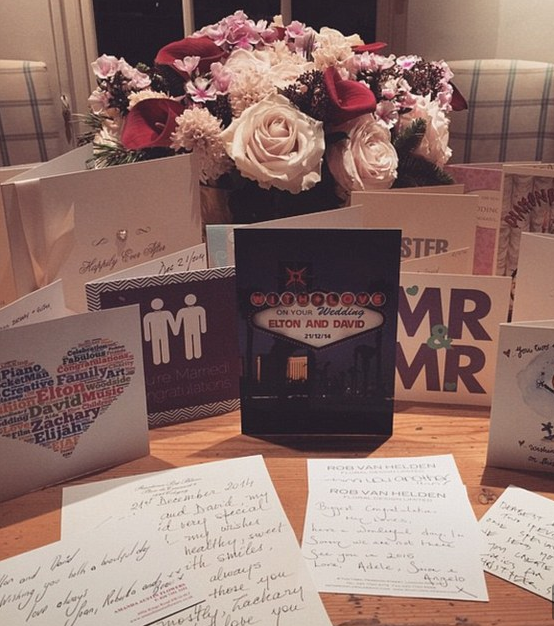 Sir Elton and David Furnish have been a couple since 1993 and entered into a civil partnership in 2005, but have always made their desire to marry very clear. Speaking on the subject back in March, Sir Elton remarked "We'll do it very quietly. But we will do it and it will be a joyous occasion."
"For this legislation to come through is joyous and we should celebrate it. We shouldn't just say, 'Oh, well, we have a civil partnership, we're not going to bother to get married'. We will get married."
Elton John and David Furnish have two children together.
Congratulations to Elton and David!