Smokey Robinson And Berry Gordy Open Motown Musical In UK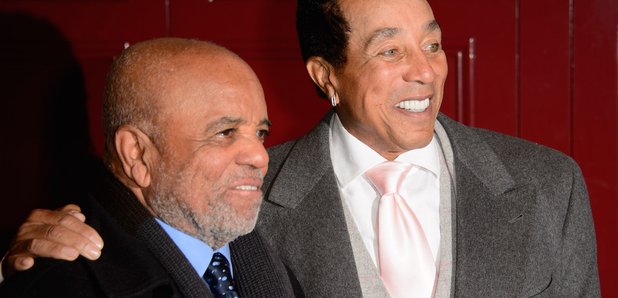 The iconic label's boss and one of Motown's greatest artists appears at the opening night and revealed some of the incredible secrets behind their success.
The show about the label that helped foster the careers of greats like Diana Ross, Marvin Gaye, Michael Jackson and Stevie Wonder, features over 50 songs from the Motown's incredible catalogue. It tells the story of Berry Gordy's journey as he built up the iconic label in the 60s and 70s.

Gordy appeared at the show's opening night in London yesterday, along within one of Motown's great artists, Smokey Robinson.

Smokey retold an amazing story about his early days at the label, revealing that he wrote 'Shop Around', the first Motown single to sell a million copies, in 30 minutes and that Gordy called the band into the studio to re-record it at 3am when he wasn't happy with the sound - even though the song had already been released.

While Gordy was famous for being a tough boss, he says that the success of the label was built on "love" and "great poetry".