Smokey Robinson Premieres 'Quiet Storm' With John Legend – Listen Now
23 July 2014, 16:35 | Updated: 2 November 2017, 15:29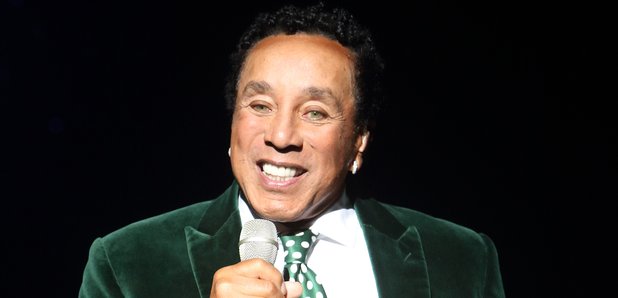 Motown legend Smokey Robinson has enlisted the help of his famous friends for a duets album that re-ignites some of his greatest hits.
On the album Smokey & Friends, Robinson has teamed up with the likes of Elton John and James Taylor, plus many more contemporary and classic artists on his most beloved hits spanning his solo career, his back catalogue with The Miracles, as well as hits he wrote for others, including Marvin Gaye and The Temptations.
The first look at the album was revealed this week, featuring a duet with John Legend on 'Quiet Storm'.
Apparently the duo's collaboration was years in the making after Smokey heard Legend cover 'Quiet Storm' in concert and suggested he record it.
"We just laughed about it, and here we are recording together," Robinson told USA Today. "He's a wonderful young artist and a great songwriter. For him to like one of my songs like that is a very flattering thing."
Smokey & Friends is scheduled for release on August 19th and has a handful of upcoming tour dates in support of the album.
Listen to Smokey Robinson and John Legend duet on 'Quiet Storm' below: