The Full List: The Songs That Made Smooth's Top 500 2016!
29 March 2016, 11:57 | Updated: 2 November 2017, 15:29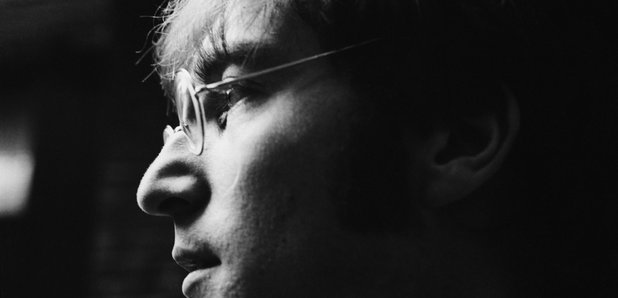 You voted in your thousands and here's the definitive list of the songs that you love!
We asked you for your favourite song suggestions to compile our annual list of Smooth's All Time Top 500 Songs.
We received thousands of votes (thank you!) and we played out the Top 500 over the Easter weekend.
The Beatles, Elvis, Elton John, Michael Jackson and ABBA featured heavily in the chart with a whopping 17 Beatles songs featuring in total.
There were 86 new entries including Adele's 'Hello', Sam Smith's 'Lay Me Down' and John Legend's 'All Of Me'.
The recently deceased David Bowie also featured strongly with five songs in the Top 20 including 'Ashes To Ashes' and 'Life On Mars'.
This year's number one was no surprise – John Lennon's 'Imagine' stole the top spot for the third year in a row.
Here's the full list below!
Smooth's All Time Top 500 – The Full List
1 Imagine (John Lennon)
2 Starman (David Bowie)
3 Life On Mars (David Bowie)
4 I Will Always Love You (Whitney Houston)
5 Dancing Queen (ABBA)
6 Bridge Over Troubled Water (Simon and Garfunkel)
7 Heroes (David Bowie)
8 Hotel California (Eagles)
9 Someone Like You (Adele)
10 Always On My Mind (Elvis Presley)
11 Hello (Adele)
12 Make You Feel My Love (Adele)
13 Space Oddity (David Bowie)
14 The Winner Takes It All (ABBA)
15 Suspicious Minds (Elvis Presley)
16 Ashes to Ashes (David Bowie)
17 Hey Jude (The Beatles)
18 In The Ghetto (Elvis Presley)
19 I'm Not In Love (10cc)
20 Dance With My Father (Luther Vandross)
21 Sittin' On The Dock Of The Bay (Otis Redding)
22 Man In The Mirror (Michael Jackson)
23 How Deep Is Your Love (Bee Gees)
24 Angels (Robbie Williams)
25 Back To Black (Amy Winehouse)
26 Everything I Do (I Do It For You) (Bryan Adams)
27 Baker Street (Gerry Rafferty)
28 Can't Help Falling In Love (Elvis Presley)
29 Unchained Melody (Righteous Brothers)
30 I Just Can't Help Believing (Elvis Presley)
31 Careless Whisper (George Michael)
32 I Don't Wanna Miss A Thing (Aerosmith)
33 Changes (David Bowie)
34 What A Wonderful World (Louis Armstrong)
35 Mr Blue Sky (Electric Light Orchestra)
36 Maggie May (Rod Stewart)
37 Yesterday (The Beatles)
38 Woman (John Lennon)
39 Let It Be (The Beatles)
40 The Living Years (Mike and The Mechanics)
41 I Heard It Through The Grapevine (Marvin Gaye)
42 Fast Car (Tracy Chapman)
43 Superstition (Stevie Wonder)
44 Stand By Me (Ben E King)
45 The Wonder Of You (Elvis Presley)
46 Never Too Much (Luther Vandross)
47 Wind Beneath My Wings (Bette Midler)
48 Hello (Lionel Richie)
49 Let's Stay Together (Al Green)
50 Rolling In The Deep (Adele)
51 Your Song (Elton John)
52 Candle In The Wind (Elton John)
53 In My Life (The Beatles)
54 Have I Told You Lately That I Love You (Van Morrison)
55 You're The First, The Last, My Everything (Barry White)
56 Thriller (Michael Jackson)
57 I Want To Know What Love Is (Foreigner)
58 In The Air Tonight (Phil Collins)
59 Nights In White Satin (Moody Blues)
60 American Trilogy (Elvis Presley)
61 Without You (Harry Nilsson)
62 Sweet Caroline (Neil Diamond)
63 Against All Odds (Phil Collins)
64 Islands In The Stream (Dolly Parton/Kenny Rogers)
65 A Whiter Shade Of Pale (Procol Harum)
66 God Only Knows (The Beach Boys)
67 All Of Me (John Legend)
68 I Have Nothing (Whitney Houston)
69 A Different Corner (George Michael)
70 Skyfall (Adele)
71 Three Little Birds (Bob Marley)
72 Sexual Healing (Marvin Gaye)
73 Vienna (Ultravox)
74 The Long And Winding Road (The Beatles)
75 Go Your Own Way (Fleetwood Mac)
76 My Girl (Temptations)
77 Wonderful Tonight (Eric Clapton)
78 Africa (Toto)
79 Albatross (Fleetwood Mac)
80 Three Times A Lady (Commodores)
81 American Pie (Don McLean)
82 Midnight Train To Georgia (Gladys Knight and The Pips)
83 Rule The World (Take That)
84 Love Is All Around (Wet Wet Wet)
85 Forever Autumn (Justin Hayward)
86 I Guess That's Why They Call It The Blues (Elton John)
87 Truly Madly Deeply (Savage Garden)
88 Thank You For The Music (ABBA)
89 The Greatest Love Of All (Whitney Houston)
90 Night Fever (Bee Gees)
91 No Woman No Cry (Bob Marley)
92 The Girl Of My Best Friend (Elvis Presley)
93 Brown Eyed Girl (Van Morrison)
94 My Heart Will Go On (Celine Dion)
95 Ain't No Sunshine (Bill Withers)
96 Take It To The Limit (The Eagles)
97 Crazy For You (Madonna)
98 The Power Of Love (Jennifer Rush)
99 I Say A Little Prayer (Aretha Franklin)
100 What's Going On (Marvin Gaye)
101 Billie Jean (Michael Jackson)
102 Lovely Day (Bill Withers)
103 Piano Man (Billy Joel)
104 Chasing Cars (Snow Patrol)
105 Tiny Dancer (Elton John)
106 Need You Now (Lady Antebellum)
107 Lady In Red (Chris de Burgh)
108 Vincent (Don McLean)
109 Over The Rainbow (Eva Cassidy)
110 Holding Back The Years (Simply Red)
111 Rocket Man (Elton John)
112 Set Fire To The Rain (Adele)
113 Wonderful Life (Black)
114 I Will Always Love You (Dolly Parton)
115 Zoom (Fat Larry's Band)
116 The Sound Of Silence (Simon and Garfunkel)
117 Stuck On You (Lionel Richie)
118 Take It Easy (The Eagles)
119 Sacrifice (Elton John)
120 Endless Love (Diana Ross/Lionel Richie)
121 Son Of A Preacher Man (Dusty Springfield)
122 More Than A Woman (Bee Gees)
123 Didn't We Almost Have It All (Whitney Houston)
124 You Are Not Alone (Michael Jackson)
125 Daniel (Elton John)
126 Dancing On The Ceiling (Lionel Richie)
127 Flying Without Wings (Westlife)
128 Handbags & Gladrags (Rod Stewart)
129 Just My Imagination (Temptations)
130 Let's Get It On (Marvin Gaye)
131 Something Inside So Strong (Labi Siffre)
132 Me And Mrs Jones (Billy Paul)
133 Waterloo (ABBA)
134 Because You Loved Me (Celine Dion)
135 Love On The Rocks (Neil Diamond)
136 Close To You (Carpenters)
137 The First Time Ever I Saw Your Face (Roberta Flack)
138 The Boxer (Simon and Garfunkel)
139 I'm On Fire (Bruce Springsteen)
140 Fields Of Gold (Sting)
141 I Am I Said (Neil Diamond)
142 He Ain't Heavy He's My Brother (Hollies)
143 Rock With You (Michael Jackson)
144 My Sweet Lord (George Harrison)
145 One Moment In Time (Whitney Houston)
146 Stay With Me (Sam Smith)
147 Jolene (Dolly Parton)
148 True (Spandau Ballet)
149 We've Only Just Begun (Carpenters)
150 A Little Time (Beautiful South)
151 Golden Years (David Bowie)
152 Young Hearts Run Free (Candi Staton)
153 Sorrow (David Bowie)
154 She's Always A Woman To Me (Billy Joel)
155 Eleanor Rigby (Beatles)
156 Music (John Miles)
157 Like A Prayer (Madonna)
158 Hello Again (Neil Diamond)
159 Don't Let The Sun Go Down On Me (George Michael/Elton John)
160 Everywhere (Fleetwood Mac)
161 Brothers in Arms (Dire Straits)
162 Every Breath You Take (The Police)
163 The Most Beautiful Girl In The World (Prince)
164 While My Guitar Gently Weeps (The Beatles)
165 Everybody Hurts (R.E.M.)
166 A Horse With No Name (America)
167 You're In My Heart (Rod Stewart)
168 You're So Vain (Carly Simon)
169 Here Comes The Sun (The Beatles)
170 I Will Survive (Gloria Gaynor)
171 Wicked Game (Chris Isaak)
172 Sound and Vision (David Bowie)
173 You To Me Are Everything (Real Thing)
174 Love Me Tender (Elvis Presley)
175 Red Red Wine (UB40)
176 Romeo and Juliet (Dire Straits)
177 December 63 (oh what a night) (Four Seasons)
178 You've Lost That Loving Feeling (Righteous Brothers)
179 I Just Called To Say I Love You (Stevie Wonder)
180 Annie's Song (John Denver)
181 My Eyes Adored You (Frankie Valli)
182 Dreams (Fleetwood Mac)
183 I Don't Want To Talk About It (Rod Stewart)
184 Can't Take My Eyes Off You (Andy Williams)
185 Good Vibrations (Beach Boys)
186 My Way (Frank Sinatra)
187 A Million Love Songs (Take That)
188 It Must Be Love (Madness)
189 September (Earth, Wind & Fire)
190 No Matter What (Boyzone)
191 Always And Forever (Heatwave)
192 Top Of The World (Carpenters)
193 Lying Eyes (Eagles)
194 Isn't She Lovely (Stevie Wonder)
195 The Tracks Of My Tears (Smokey Robinson and The Miracles)
196 You Win Again (Bee Gees)
197 Through The Barricades (Spandau Ballet)
198 Nobody Does It Better (Carly Simon)
199 Desperado (Eagles)
200 If You Leave Me Now (Chicago)
201 Woman In Love (Barbra Streisand)
202 Have I Told You Lately (Rod Stewart)
203 Home (Michael Buble)
204 Heart of Glass (Blondie)
205 The Best Thing That Ever Happened To Me (Gladys Knight and The Pips)
206 California Dreamin' (Mamas And Papas)
207 Goodbye Yellow Brick Road (Elton John)
208 What Becomes Of The Brokenhearted (Jimmy Ruffin)
209 So Amazing (Luther Vandross)
210 All Out Of Love (Air Supply)
211 Nothing Compares 2 U (Sinead O'Connor)
212 Kingston Town (UB40)
213 My Destiny (Lionel Richie)
214 Follow You Follow Me (Genesis)
215 You Can Call Me Al (Paul Simon)
216 Run To You (Whitney Houston)
217 Amazed (Lonestar)
218 Hero (Mariah Carey)
219 Mandy (Barry Manilow)
220 Hungry Eyes (Eric Carmen)
221 Human Nature (Michael Jackson)
222 For Once In My Life (Stevie Wonder)
223 Fields Of Gold (Eva Cassidy)
224 When A Man Loves A Woman (Percy Sledge)
225 The Air That I Breathe (Hollies)
226 A Thousand Years (Christina Perri)
227 Just The Way You Are (Barry White)
228 Waterloo Sunset (The Kinks)
229 Kiss From A Rose (Seal)
230 Fernando (ABBA)
231 At Last (Etta James)
232 Massachusetts (Bee Gees)
233 Saving All My Love For You (Whitney Houston)
234 Heaven (Bryan Adams)
235 My Cherie Amour (Stevie Wonder)
236 I Just Can't Stop Loving You (Michael Jackson)
237 Is This Love (Bob Marley)
238 Loving You (Minnie Riperton)
239 Summer Breeze (Isley Brothers)
240 Sailing (Rod Stewart)
241 If You Were Here Tonight (Alexander O'Neal)
242 The Things We Do For Love (10cc)
243 Crazy (Patsy Cline)
244 Leave Right Now (Will Young)
245 Songbird (Eva Cassidy)
246 Evergreen (Barbra Streisand)
247 My Baby Just Cares For Me (Nina Simone)
248 Goodbye To Love (Carpenters)
249 Jealous Guy (Roxy Music)
250 Stars (Simply Red)
251 You Raise Me Up (Westlife)
252 Babylon (David Gray)
253 Haven't Met You Yet (Michael Buble)
254 Time After Time (Cyndi Lauper)
255 Boys of Summer (Don Henley)
256 Save A Prayer (Duran Duran)
257 You're Still The One (Shania Twain)
258 Smooth Operator (Sade)
259 She Loves You (The Beatles)
260 Golden Brown (The Stranglers)
261 Cracklin' Rosie (Neil Diamond)
262 The Longest Time (Billy Joel)
263 Beautiful (James Blunt)
264 Little Lies (Fleetwood Mac)
265 You're The Best Thing (Style Council)
266 Just The Way You Are (Billy Joel)
267 Another Day In Paradise (Phil Collins)
268 One Love (Bob Marley)
269 Wuthering Heights (Kate Bush)
270 Too Much Heaven (Bee Gees)
271 Think Twice (Celine Dion)
272 Never Let Her Slip Away (Andrew Gold)
273 A Groovy Kind Of Love (Phil Collins)
274 Suspicion (Elvis Presley)
275 I Can't Make You Love Me (George Michael)
276 The Best (Tina Turner)
277 Red Light Spells Danger (Billy Ocean)
278 Chasing Pavements (Adele)
279 Wishing On A Star (Rose Royce)
280 Daydream Believer (The Monkees)
281 You Don't Have To Say You Love Me (Dusty Springfield)
282 Can't Get Enough Of Your Love Babe (Barry White)
283 Heaven Must Be Missing An Angel (Tavares)
284 Off The Wall (Michael Jackson)
285 Angel Eyes (Wet Wet Wet)
286 Drive (Cars)
287 Ain't Nobody (Chaka Khan)
288 Perfect Day (Lou Reed)
289 Baby Love (Diana Ross and the Supremes)
290 Mamma Mia (ABBA)
291 I Just Want To Be Your Everything (Andy Gibb)
292 Strawberry Fields Forever (The Beatles)
293 Rhiannon (Fleetwood Mac)
294 Cherish (Kool and The Gang)
295 First Cut Is The Deepest (Rod Stewart)
296 Take My Breath Away (Berlin)
297 One Of Us (ABBA)
298 Running Up That Hill (Kate Bush)
299 Ben (Michael Jackson)
300 You Are The Sunshine Of My Life (Stevie Wonder)
301 Native New Yorker (Odyssey)
302 Penny Lane (Beatles)
303 Never Forget (Take That)
304 Time Of My Life (Bill Medley/Jennifer Warnes)
305 One of These Nights (The Eagles)
306 Everlasting Love (Love Affair)
307 Tears Dry On Their Own (Amy Winehouse)
308 Something (The Beatles)
309 Songbird (Fleetwood Mac)
310 She's The One (Robbie Williams)
311 It Must Have Been Love (Roxette)
312 Earth Song (Michael Jackson)
313 You've Got A Friend (James Taylor)
314 Reach Out I'll Be There (Four Tops)
315 Yesterday Once More (Carpenters)
316 Higher And Higher (Jackie Wilson)
317 White Flag (Dido)
318 Eternal Flame (Bangles)
319 Ain't No Mountain High Enough (Diana Ross)
320 Guilty (Barbra Streisand/Barry Gibb)
321 Lady (Kenny Rogers)
322 It's Too Late (Carole King)
323 Nothing's Gonna Stop Us Now (Starship)
324 Band Of Gold (Freda Payne)
325 If You're Not The One (Daniel Bedingfield)
326 We Have All The Time In The World (Louis Armstrong)
327 Don't You Want Me (Human League)
328 Your Love Is King (Sade)
329 Walking In Memphis (Marc Cohn)
330 More Than Words (Extreme)
331 These Arms Of Mine (Otis Redding)
332 This Old Heart Of Mine (The Isley Brothers)
333 One More Night (Phil Collins)
334 Lately (Stevie Wonder)
335 Easy (Commodores)
336 Caribbean Queen (Billy Ocean)
337 And I Love Her (Beatles)
338 Orinoco Flow (Enya)
339 Everyday Hurts (Sad Cafe)
340 All You Need Is Love (The Beatles)
341 Feeling Good (Nina Simone)
342 Right Here Waiting (Richard Marx)
343 Moondance (Van Morrison)
344 Unbreak My Heart (Toni Braxton)
345 Truly (Lionel Richie)
346 Pretty Woman (Roy Orbison)
347 Somewhere Only We Know (Keane)
348 The Man With The Child In His Eyes (Kate Bush)
349 Don't Worry Be Happy (Bobby Mcferrin)
350 Wonderful World (Sam Cooke)
351 A Change Is Gonna Come (Sam Cooke)
352 Make It With You (Bread/David Gates)
353 More Than A Feeling (Boston)
354 You're My World (Cilla Black)
355 Give Me The Night (George Benson)
356 Let The Music Play (Barry White)
357 Killing Me Softly (Roberta Flack)
358 On My Own (Patti LaBelle and Michael McDonald)
359 When You're In Love With A Beautiful Woman (Dr Hook)
360 Rock Your Baby (George McCrae)
361 What A Fool Believes (Doobie Brothers and Michael McDonald)
362 Hey There Lonely Girl (Eddie Holman)
363 Moon River (Andy Williams)
364 Why (Annie Lennox)
365 A Little Bit More (Dr Hook)
366 In Your Eyes (George Benson)
367 Hero (Enrique Iglesias)
368 Black Velvet (Alannah Myles)
369 Move Closer (Phyllis Nelson)
370 I'm Still Waiting (Diana Ross)
371 Fool On The Hill (The Beatles)
372 In Dreams (Roy Orbison)
373 Jesus To A Child (George Michael)
374 Lola (The Kinks)
375 Respect (Aretha Franklin)
376 Lay Me Down (Sam Smith)
377 Babe (Styx)
378 Beautiful Noise (Neil Diamond)
379 Greatest Love Of All (George Benson)
380 I Can't Help Falling In Love With You (UB40)
381 You've Got A Friend (Carole King)
382 A Natural Woman (Aretha Franklin)
383 Uptown Girl (Billy Joel)
384 Forever In Blue Jeans (Neil Diamond)
385 Empire State of Mind (Alicia Keys)
386 Blackbird (Beatles)
387 Faith (George Michael)
388 You See The Trouble With Me (Barry White)
389 If Tomorrow Never Comes (Ronan Keating)
390 Chiquitita (Abba)
391 Misty Blue (Dorothy Moore)
392 Going Back (Dusty Springfield)
393 When You Tell Me That You Love Me (Diana Ross)
394 Englishman In New York (Sting)
395 Working My Way Back To You (Detroit Spinners)
396 La Isla Bonita (Madonna)
397 The Most Beautiful Girl In The World (Charlie Rich)
398 Total Eclipse of the Heart (Bonnie Tyler)
399 Where Do You Go To My Lovely (Peter Sarstedt)
400 She's Like The Wind (Patrick Swayze and Wendy Fraser)
401 The Tide Is High (Blondie)
402 Rainy Days And Mondays (Carpenters)
403 Waiting In Vain (Bob Marley)
404 Words (Bee Gees)
405 How Can We Be Lovers If We Can't Be Friends (Michael Bolton)
406 Are You Lonesome Tonight (Elvis Presley)
407 Labelled With Love (Squeeze)
408 Abraham, Martin and John (Marvin Gaye)
409 Make Me Smile (Steve Harley & Cockney Rebel)
410 Waiting For A Girl Like You (Foreigner)
411 Stay With Me Till Dawn (Judie Tzuke)
412 Solsbury Hill (Peter Gabriel)
413 I'd Really Love To See You Tonight (England Dan and John Ford Coley)
414 Thinking Of You (Sister Sledge)
415 Papa Don't Preach (Madonna)
416 Live To Tell (Madonna)
417 Anyone Who Had A Heart (Cilla Black)
418 It's A Beautiful Day (Michael Buble)
419 Baby I Need Your Loving (Four Tops)
420 Father Figure (George Michael)
421 Let Your Love Flow (Bellamy Brothers)
422 Where Do Broken Hearts Go (Whitney Houston)
423 She's Out Of My Life (Michael Jackson)
424 What's Love Got To Do With It (Tina Turner)
425 Cry Me A River (Michael Buble)
426 Father & Son (Cat Stevens)
427 You Sexy Thing (Hot Chocolate)
428 Hold On (Wilson Philips)
429 Like Sister And Brother (The Drifters)
430 I Knew You Were Waiting For Me (Aretha Franklin/George Michael)
431 This Love (Maroon 5)
432 Don't Dream It's Over (Crowded House)
433 I Get The Sweetest Feeling (Jackie Wilson)
434 An Innocent Man (Billy Joel)
435 Theme From Mahogany (Diana Ross)
436 Cupid (Sam Cooke)
437 Someone Like You (Van Morrison)
438 Weekend In New England (Barry Manilow)
439 When I Fall In Love (Nat King Cole)
440 Hard To Say I'm Sorry (Chicago)
441 If I Can't Have You (Yvonne Elliman)
442 Saturday Night At The Movies (Drifters)
443 That's Life (Frank Sinatra)
444 Wichita Lineman (Glen Campbell)
445 Wooden Heart (Elvis Presley)
446 Everybody's Changing (Keane)
447 It Started With A Kiss (Hot Chocolate)
448 The Circle of Life (Elton John)
449 Save The Last Dance (Drifters)
450 Bright Side Of The Road (Van Morrison)
451 Losing My Religion (R.E.M)
452 You'll Never Walk Alone (Gerry and the Pacemakers)
453 Tonight's The Night (Rod Stewart)
454 True Love Ways (Buddy Holly)
455 Just Another Day (John Secada)
456 Can You Feel The Love Tonight (Elton John)
457 Sunny Afternoon (The Kinks)
458 Touch Me In The Morning (Diana Ross)
459 After The Love Has Gone (Earth Wind And Fire)
460 Year Of The Cat (Al Stewart)
461 I Just Died In Your Arms (Cutting Crew)
462 How Long (Ace/Paul Carrack)
463 Summer (The First Time) (Bobby Golsboro)
464 Gold (Spandau Ballet)
465 Sometimes When We Touch (Dan Hill)
466 Part Time Lover (Stevie Wonder)
467 Morning Has Broken (Cat Stevens)
468 Hazard (Richard Marx)
469 Big Yellow Taxi (Joni Mitchell)
470 There Must Be An Angel (Eurythmics)
471 The Rose (Bette Midler)
472 Love Really Hurts Without You (Billy Ocean)
473 Rainy Night In Georgia (Randy Crawford)
474 Alone (Heart)
475 Sloop John B (Beach Boys)
476 San Francisco (Wear Some Flowers In Your Hair) (Scott McKenzie)
477 Everything I Own (Bread/David Gates)
478 SOS (ABBA)
479 Separate Lives (Phil Collins)
480 Valerie (Mark Ronson/Amy Winehouse)
481 Love Me Do (The Beatles)
482 Everybody's Talking (Beautiful South)
483 Piano In The Dark (Brenda Russell)
484 Suddenly (Billy Ocean)
485 When You Say Nothing At All (Ronan Keating)
486 Always (Atlantic Starr)
487 Heaven Must Have Sent You (The Elgins)
488 Reflections Of My Life (Marmalade)
489 Teardrops (Womack And Womack)
490 Good Year for the Roses (Elvis Costello)
491 Secret Lovers (Atlantic Starr)
492 You Don't Bring Me Flowers (Neil Diamond/Barbra Streisand)
493 New York, New York (Frank Sinatra)
494 Heart of Gold (Neil Young)
495 The Name Of The Game (ABBA)
496 Promise Me (Beverley Craven)
497 Lean On Me (Bill Withers)
498 Penny Lover (Lionel Richie)
499 New Kid In Town (The Eagles)
500 Midnight At The Oasis (Maria Muldaur)