Steps Start Petition To Perform 'Tragedy' With Barry Gibb At Glastonbury
19 April 2017, 14:30 | Updated: 2 November 2017, 15:29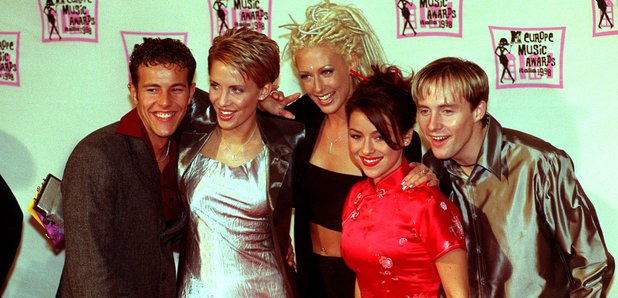 The pop group want to take to the stage with The Bee Gees legend!
Steps want Barry Gibb to invite them to Glastonbury to perform 'Tragedy' together.
The '90s pop group covered the classic Bee Gees song in 1999 and member Claire Richards has revealed they would love to duet on the song with Barry, who is playing the Sunday 'Legends' slot at Worthy Farm.
"We never met Barry but he's at Glastonbury, maybe he should get us down," Claire told the Daily Star newspaper.
"We should go on with him it would be amazing. If we went on with him we wouldn't get glassed. Can you imagine, Steps do Glastonbury?"
And member, 'H' is also desperate to get the band – who are making a comeback with new album 'Tears on the Dancefloor' to mark their 20th anniversary – at the iconic music festival, he's teamed up with the publication to get fans to sign a petition to make it happen.
Will you be signing it?