Sting To Sing At Bryn Terfel's 50th
11 June 2015, 11:44 | Updated: 2 November 2017, 15:29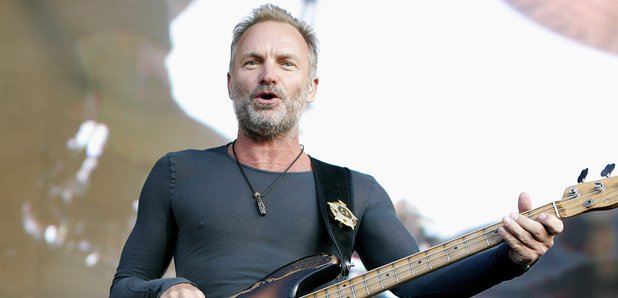 Heartthrob Sting will sing at opera star Bryn Terfel's 50th birthday on stage at the Royal Albert Hall.
Sting will be joining Bryn Terfel on stage at the Royal Albert Hall for the opera star's 50th birthday. The former Police frontman, and Every Breath You Take singer, had Terfel guest at his 60th birthday in New York, where they performed together a beautiful version of Roxanne. It seems only right that the favour is returned!
"Sting is one of the outstanding songwriters and singers of his generation, and we have something extra-special planned for this unique, once-in-a-lifetime show," says Terfel. "I've been lucky enough to work across opera, classical, musical theatre and even pop, and this event is about sharing the very best of these worlds to create an unforgettable evening."
Sting was the lead singer, songwriter and bassist for The Police from 1977 to 1983, before he launched his successful solo career. To date, he has sold over 100 million records and received 16 Grammy Awards.
To remind you of his brilliance, here's the original Roxanne!