Susan Boyle announces new album 'Standing Ovation'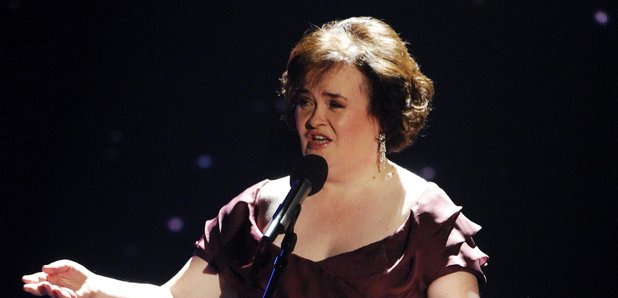 Susan Boyle has announced details of her new album, 'Standing Ovation'
Susan Boyle has announced details of her new album.
The singer will release Standing Ovation: The Greatest Songs from the Stage on November 19 and the artwork have been revealed (above).
The album includes renditions of 'Send in the Clowns' and Abba's 'The Winner Takes It All' as well as a new twist on Judy Garland's 'Somewhere Over The Rainbow'.
The singer has joined forces with producer Biff Stannard for the album and has also collaborated with Smooth Radio's Donny Osmond on two tracks.
Boyle confessed the duetting with Osmond was a "dream come true".
The record's tracklisting appears below:
1.Somewhere Over The Rainbow
2. The Winner Takes It All
3. Send In The Clowns
4. The Music Of The Night featuring Michael Crawford
5. Bring Him Home
6. Memory
7. As Long As He Needs Me
8. All I Ask Of You featuring Donny Osmond
9. Out Here On My Own
10. You'll Never Walk Alone
11. This Is The Moment featuring Donny Osmond