Take That Devastate Fans With Latest Shock Tour Announcement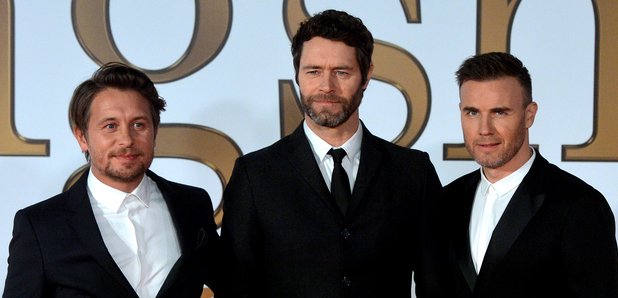 Take That have confirmed there are no plans to tour in 2018 for their 25th anniversary.
The 'Giants' hitmakers have marked their previous anniversaries as a band by touring, but they won't be hitting the road next year and will instead wait until their 30th anniversary in 2022 to celebrate three decades as a band.
Gary Barlow, Mark Owen, Howard Donald and Jason Orange reformed as a four-piece in 2006 - following a 10-year hiatus - and for their 20th anniversary in 2010, Robbie Williams rejoined them on stage for the 'Progress' tour.
Speaking during a Facebook Live interview with The Sun, the band, who are currently operating as a trio were asked whether fans would have to start saving for a 2018 tour, but Gary, 46, left them disappointed.
He said: "No, there's no anniversary tour next year."
Mark quipped: "You can spend your money somewhere else."
However, the 'Back For Good' hitmakers' loyal followers will be pleased to hear that there are talks of releasing some "commemorative" box sets in time for the festive season.
Gary explained: "We've had two record labels in our time and I know they're talking about doing some kind of commemorative big box set of all the music, somewhere around this Christmas, but we can definitely tell you there are no plans for touring next year."
It comes after he said he is desperate for both Jason Orange, who quit in 2014 and part-timer Robbie Williams, 43, to rejoin the band to mark their 30th anniversary.
He said: "We are going to hopefully maybe get Robbie on board and get Jason on board. It might be the 30th anniversary that we end up celebrating."
Gary previously said he is adamant that one day Robbie and Jason will return at some point and he is positive the band are back for good.
Until then, Take That will be going on the road with their 'Wonderland' tour which kicks off in Birmingham on May 5.