Take That Address Rumours That Jason Orange Will Return For 30th Anniversary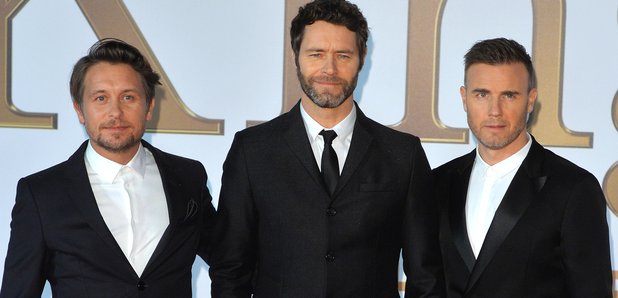 The threesome have finally put a lid on those rumours that their ex-bandmate will return to to performing with the group.
Take That have admitted that they have given up hope on Jason Orange rejoining the band.
The 'Giants' hitmakers have been keen to get the 47-year-old singer – who quit in 2014 – and part-timer Robbie Williams, 43, on board to mark their 30th anniversary in 2022, but Gary Barlow has given up on the idea of Jason coming back.
Speaking about Jason not working with them on their musical 'The Band', Gary told The Sun newspaper: "He didn't want creative involvement because we're day-to-day on this and he wanted to leave.
"At the end of the day you've got to accept someone doesn't want to do what you're doing anymore. He wanted to go off, live his life, and good luck to him if that's what he wants to do.
"He's spent a big part of his life being in the band, but he doesn't want to do it anymore, it's that simple."
It's a change of tune for Gary, as he said earlier this year that he thinks Jason could return for a 'greatest hits' tour and possibly a record to mark the three-decade milestone.
He said: "We are looking to do something, hopefully maybe get Robbie on board, and Jason.
"I don't think anything we do with Rob is going to relate to like a big 25-year project.
"In fact, I'll tell you this for the first time, we're looking at 30 years. We're planning something to do for the 30-year all together."
However it seems that those plans are sadly, no more.