Interview: Sharleen Spiteri Talks 25 Years Of Texas And New Music
18 February 2015, 11:20 | Updated: 2 November 2017, 15:29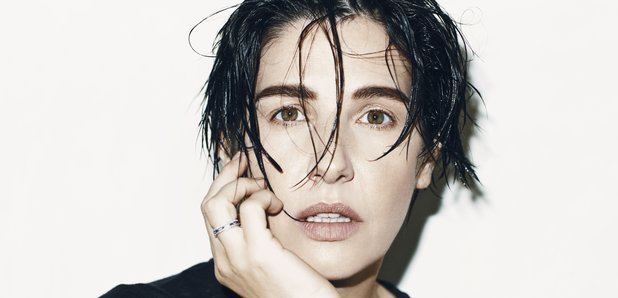 Smooth speaks to Texas lead singer, Sharleen Spiteri about the band's 25 year anniversary, their new single and upcoming tour and album.
Texas' 1989 debut album Southside was a top three hit in the UK but it was their 1997 release White on Blonde that cast the spotlight on them.
25 years on, the band on still going strong and have recently re-recorded some of their greatest hits as a soul collection. We spoke to the band's lead singer Sharleen Spiteri about the project, their upcoming tour and their unwillingness to compromise with their music.
Tell us more about new single, Start A Family
It's a very beautiful song; a lot of the time as a band we put out the 'in your face' song so it's quite subtle for us to do down this route with this song. It's one of those songs that touches you instantly; it's quite poignant, honest and heartfelt.
The song's about choices and different routes you can take in life. And it's about being in charge of those choices and owning the choices that you make. It's also about knowing that you're not just on your own.
How did you choose the tracklisting for the new album, 25?
We [Texas] all do our own running order and then come together to see how close we all are. They're not all the same but there's normally a pattern. Then you have to sit and listen to it – normally I do it in my car and give it a listen the way most people listen to music.
What can we expect from Texas' upcoming tour?
It'll be more towards the new versions but different again, as it's stripped right down. Eventually another tour will be announced later in the year but this one in April is a night of celebrating the 25 years and the stories behind the songs. Every show will be different so it all depends on what the audience want to hear.
How close is the band after an incredible 25 years?
We still want to kill each other! [laughs] we're all really close, we've known each other since just before 18, so we've gone through marriages, divorces, re-marriages, children – everything together. So there's obviously a long history and at the end of the day, we're all mates.
25 years on, do you ever need to compromise with your work?
We're very conscious that Texas was our dream - it was the one thing that we all wanted to do. It was the thing that would allow us to have the lifestyle that we have whilst doing something that we absolutely love and adore, so we're very protective of it. We just won't compromise on it, we just won't do it. Sometimes that gets you a bit of a reputation for being a pain in the backside but I don't really care about that. I'd rather be known as a pain in the backside than somebody who is willing to sell themselves short.
You've been in the industry for a long time - do you ever get starstruck?
Yes, and it's the only time it's ever happened - it was Kate Bush. I went a bit ga-ga because it was so unexpected! Somebody said 'oh Sharleen, you know Kate,' I turned around and it was Kate Bush and at first I was like 'WOAH!' because it's not as if she's someone you see out and about.
What's your biggest gig pet peeve?
Mobile phones at gigs. I went to see Kraftwerk and I just remember standing in the crowd and everyone had their hand up holding a mobile phone and was just filming. It got really annoying because I'm not the tallest person and it was really just getting on my nerves. I wanted to see the stage and I couldn't - if I wanted to watch it on a wee screen, I'd watch it on the telly or on YouTube.
Watch Texas' video for Start A Family, starring Alan Rickman below:
Interview conducted by Jamie Griffiths.