The 10 greatest Tom Jones songs ever
10 January 2018, 16:01 | Updated: 25 May 2018, 23:16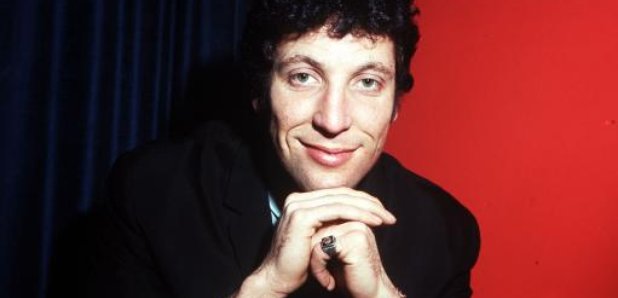 Sir Tom Jones is one of the world's most celebrated British artists, and he's currently back on our TV screens for another series as a judge on The Voice UK.
So let's celebrate with a list of his absolute greatest hits ever:
1. It's Not Unusual
It's Not Unusual was first recorded by a then-unknown Tom Jones, after having first been offered to Sandie Shaw. Tom recorded what was intended to be a demo for Sandie, but when she heard it she was so impressed with Jones' delivery that she declined the song and recommended that Jones release it himself.
When we spoke to Tom about it, he said: "I did the demo on this song when it was being offered to Sandie Shaw. I was just starting out and, God bless her, she said: 'Whoever's singing this, it's his song... I'm indebted to Sandie for being so generous."
It reached number one in the UK chart in 1965 and has since become one of Tom's signature songs. And we can't help but dance the 'Carlton' from The Fresh Prince of Bel-Air every single time.
Released in 1965, 'What's New Pussycat' was written by Burt Bacharach and Hal David for the movie of the same name.
It has since been performed by everyone from The Four Seasons to Tony Bennett.
3. Green Green Grass Of Home
Originally made popular by Porter Wagoner in 1965, it was recorded by Sir Tom in 1966, when it became a worldwide number one hit.
The death-row ballad was also the rather un-festive Christmas number one that year.
Released in 1968, this bombastic anthem reached number two in the UK and went on to become the sixth best selling single of that year.
Try and sing this classic without going 'ba da da da da da da' after he belts out 'My, my, my... Delilah!'. It's impossible.
5. I'll Never Fall In Love Again
On first release in 1967, Tom's recording reached number two in the UK Chart but was less successful in the States, where it only peaked at number 49.
Another Bacharach/David composition, it was a much bigger hit in America for Dionne Warwick, while Bobbie Gentry hit number one with it in the UK.
This catchy classic was a reworked English-language version of the Italian song 'Gli Occhi Miei' ('My Eyes').
Tom's version gave him another top 10 hit in the UK, and it became one of his signature songs.
'Thunderball' became the lead song for the 1965 Bond film of the same name.
Tom apparently fainted in the recording booth after singing the song's final, high note. He once said: "I closed my eyes and I held the note for so long when I opened my eyes the room was spinning."
In 1988, English group The Art of Noise released a cover of Prince's 'Kiss', featuring Tom Jones on vocals.
The song reached number five on the UK Singles Chart – higher than the original, and gave Tom a deserved comeback. He also recorded a version of the song for his 2003 Reloaded: Greatest Hits album.
For Tom's hugely successful comeback album Reload, he teamed up with dance act Mousse T for this party anthem.
Containing a sample from 'All American Girls' by Sister Sledge, it gave him a number three hit in 1999.
10. She's a Lady
Paul Anka wrote this song for Tom in 1971, and it became his biggest hit in the States, reaching number two.
Anka rewrote the first verse of the song (recorded with Tom) for his 2013 Duets album, because he disliked its chauvinistic lines.