Celebrate St George's Day - The Best in English Music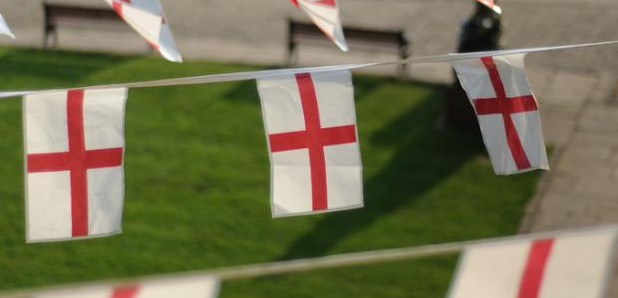 In celebration of St George's Day (23 April), we have chosen some of the best in English music.
Listen to some of the best English artists, past and present below:
Elton John - Rocket Man
Elton John was born Reginald Kenneth Dwight in Middlesex in 1947. In his five-decade career, he has sold more than 300 million records, making him one of the best-selling music artists in the world. He has worked with lyricist Bernie Taupin as his songwriter partner since 1967 and they have collaborated on more than 30 albums to date. 'Rocket Man' remains one of our favourite Elton John records. Which is yours?
David Bowie was born David Robert Jones in London in 1947.
He has been a major musical figure for over four decades and is best known for his 1970s releases. Throughout his career, Bowie has sold an estimated 140 million albums. 'Heroes' remains one of our favourite releases.
Adele Laurie Blue Adkins was born in Tottenham in 1988. She's made a signifcant impact on the world of music since her debut album, 19, entered the charts in 2008. It received widespread commercial and critical success.
Adele released her second studio album, 21, in early 2011 and if you haven't heard about, where have you been hiding?! The album won Adele six Grammy Awards, two Brit Awards and three American Music Awards. The album has been certified 16 times platinum in the UK, and in the U.S. it has held the top position longer than any album since 1985. Adele has sold an estimated 40 million albums and 50 million singles worldwide, which for the age of 26 is pretty impressive!
George Michael was born Georgios Kyriacos Panayiotou in the East Finchley area of London in 1963.
As one of the world's best-selling music artists, Michael has sold more than 100 million records worldwide. His 1987 debut solo album, Faith, alone has sold more than 20 million copies worldwide. He has achieved seven number one singles in the UK and eight number one hits on the Billboard Hot 100 in the US.
The Beatles formed in Liverpool and went on to be one of the biggest groups in the world. Let's face it; no English music list would be complete without them. The Beatles are the best-selling music artists in the U.S., with 178 million certified units. They have had more number-one albums on the British charts and sold more singles in the UK than any other act.
We've chosen just a small selection of our favourite English talent. If we've not mentioned your favourite English musical artist, let us know who you think reigns supreme below.