The Everly Brothers Honoured As Music Masters
17 September 2014, 14:17 | Updated: 2 November 2017, 15:29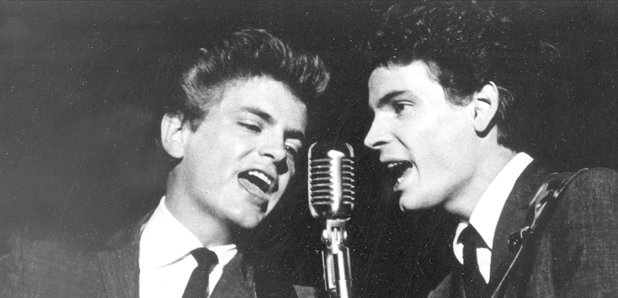 The Everly Brothers have been selected as the Rock and Roll Hall of Fame's 2014 Music Masters.
The annual four-day event will salute the duo, who were inaugural members of the Hall of Fame, and also create awareness of chronic obstructive pulmonary disease (COPD) which killed Phil Everly earlier this year.
This year's Music Masters events will take place 22 - 25 October.
The Everly Brothers were inducted into the Rock and Roll Hall of Fame in 1986, part of the first class of honourees which also included Chuck Berry, James Brown, Ray Charles, Sam Cooke, Fats Domino, Buddy Holly, Jerry Lee Lewis, Little Richard and Elvis Presley.
Watch The Everly Brothers perform their classic hit 'All I Have To Do Is Dream':