WATCH: 'The Voice' Contestant Pays Tribute To George Michael In Quarter-Finals
20 March 2017, 11:30 | Updated: 2 November 2017, 15:29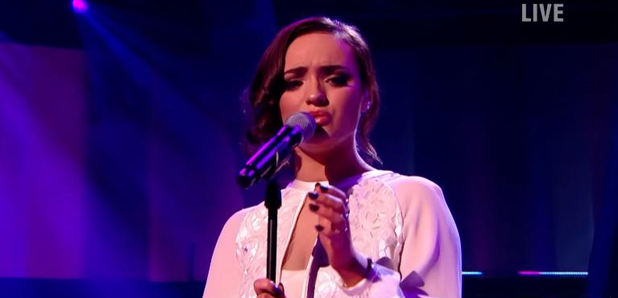 The late and great George Michael was remembered by Nadine McGhee, in a truly touching tribute to the singer.
The 19-year-old singer wowed judges with her stunning and understated version of the musical legend's classic track 'A Different Corner' on The Voice UK.
The late performer was remembered through Nadine's stunning rendition of the love song, earning her a place in the semi-finals.
The beautiful and relaxed version of the song impressed all three judges, Gavin Rossdale, Jennifer Hudson and will.i.am.
Judge Gavin Rossdale in particularly moved by Nadine's efforts, stating:
"We miss him so much," he told Nadine. "That performance made me think of his greatness."
First written and performed by George Michael in 1986, whilst he was still a member of WHAM!, the song captured the hearts and minds of all who heard it.
A touching note on the back of the sleeve claims: "This record is dedicated to a memory."
Viewers were naturally reminded of what an incredible talent Mr Micheal was:
Rendition of #differentcorner on #thevoice reminds me of what a talent #georgemichael was

— sally prescott (@auntsall) March 18, 2017
Anybody watching the voice uk? Nadine singing Different corner she was good. But it makes me remember what a stunning singer George is

— Hayley Merry (@HayleyMerry2) March 18, 2017
Watch the official music video for George's wonderful track here: