These Are The World's Richest Dead Celebrities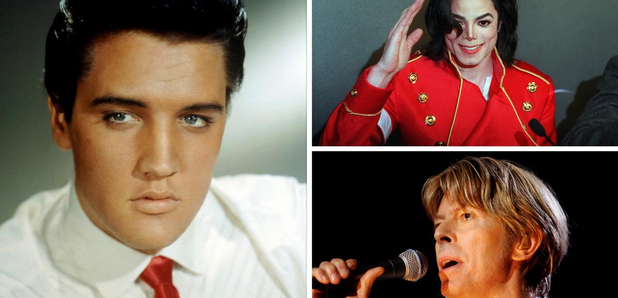 These celebrities are making more money posthumously than any of us can ever imagine.
Although he passed away in 2009, Michael Jackson earned £615m last year, which is more than any of us can ever dream of.

Joining him on the list of highest-earning dead celebrities for 2015, are fellow music legends Elvis Presley (£22m), Prince (£20.5m) and Bob Marley (£17.2m).
Most of the earnings come from their back catalogue of hits which continues to raise them huge amounts of money.
David Bowie and Elvis both had No.1 albums in the last 12 months, which contributed to their riches and Prince's sales soared significantly following his sudden death in April.
The full list of top-earning celebrities for 2016
1. Michael Jackson - $825m (£615m)
2. Charles M Schulz - $48m (39.5m)
3. Arnold Palmer - $40m (£33m)
4. Elvis Presley - $27m (£22m)
5. Prince - $25m (£20.5m)
6. Bob Marley - $21m (£17.2m)
7. Theodor "Dr. Seuss" Geisel - $20m (£16.4m)
8. John Lennon - $12m (£9.8m)
9. Albert Einstein - $11.5m (£9.4m)
10. Bettie Page - $11m (£9.0)
11. David Bowie - $10.5m (£8.6m)
12. Steve McQueen - $9m (£7.4m)