Tina Turner To Reissue Private Dancer Album
6 May 2015, 14:12 | Updated: 2 November 2017, 15:29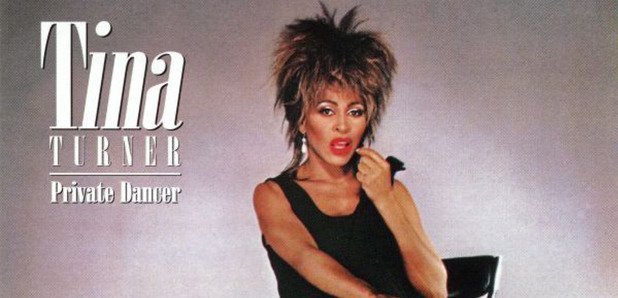 Tina Turner will reissue her classic Private Dancer album, in celebration of its 30th anniversary
Tina Turner will reissue her classic Private Dancer album, to help celebrate its 30th anniversary later this year.
The album - which includes huge hits including as 'What's Love Got to Do With It', 'Private Dancer' and 'Let's Stay Together' - will be remastered for a new release on June 29.
The updated edition will feature a second disc of 12" mixes, B-sides and three non-album singles, as well as the duet with Bryan Adams, 'It's Only Love'.
The original Private Dancer album was certified multi-platinum in a number of countries, including the UK.
The track list for Private Dancer - 30th Anniversary Edition:
Disc 1 - the classic 'remastered' album tracks
1. 'I Might Have Been Queen'
2. 'What's Love Got To Do With It'
3. 'Show Some Respect'
4. 'I Can't Stand The Rain'
5. 'Private Dancer'
6. 'Let's Stay Together'
7. 'Better Be Good To Me'
8. 'Steel Claw'
9. 'Help!'
10. '1984'
Disc 2 - the 'extras'
1. 'Ball Of Confusion' (With B.E.F) Remix
2. 'I Wrote A Letter'
3. 'Rock 'N' Roll Widow'
4. 'Don't Rush The Good Things'
5. 'When I Was Young'
6. 'Keep Your Hands Off My Baby'
7. 'Tonight' (With David Bowie) [Live At The Nec, Birmingham]
8. 'Let's Pretend We're Married' (Live)
9. 'What's Love Got To Do It' (Extended 12" Remix)
10. 'Better Be Good To Me' (Extended 12" Remix)
11. 'I Can't Stand The Rain' (Extended 12" Remix)
12. 'Show Some Respect' (Extended Mix)
13. 'We Don't Need Another Hero' (Thunderdome)
14. 'One Of The Living'
15. 'It's Only Love' (With Bryan Adams)