Tom Jones Wants Robbie Williams To Play Him In A Movie About His Life
3 April 2017, 15:15 | Updated: 2 November 2017, 15:29
The Welsh crooner thinks that Robbie would be the best choice to play him in the story of his life.
Sir Tom Jones wants Robbie Williams to play him in a biopic.
The 76-year-old singer has given Robbie, 43, the seal of approval to portray him in a retelling of his life but admitted he would prefer to do the singing himself, despite Robbie's success with Take That and as a solo artist.
He told The Sun on Sunday: "I said Robbie would be it, maybe it would be better to get an actor. I can always do the voice if needs be so it doesn't have to be a singer."
Tom also admitted that he has thrown himself into work since the death of his beloved wife Linda last year.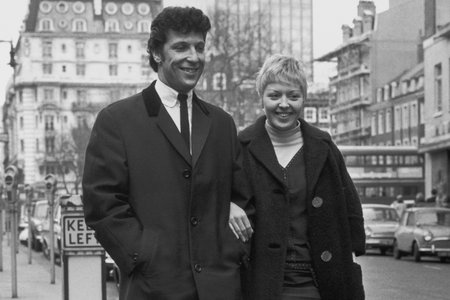 Tom Jones and wife Linda, who passed away last year.
Speaking about seeing a therapist to help him cope, he explained: "She said 'you've got to carry on, if you don't you'll die'.
"I'm happier when I'm singing than when I'm not. The only time I'd take time off is when I die."
"When my wife passed away, god bless her, I didn't know whether I would make it.
"I mean I really didn't want to sing. My son Mark helped me tremendously, he said 'you've got to sing' because I didn't know whether I could."
Speaking previously about the loss of his wife of 59 years, Tom said: "My wife passed away last year and I am still trying to get over that.
"I don't think if I ever will remarry - the last thing on my mind is marriage."