Tom Jones Pays Tribute To Late Wife With Performance Of New Song 'Take My Love'
13 June 2016, 12:28 | Updated: 2 November 2017, 15:29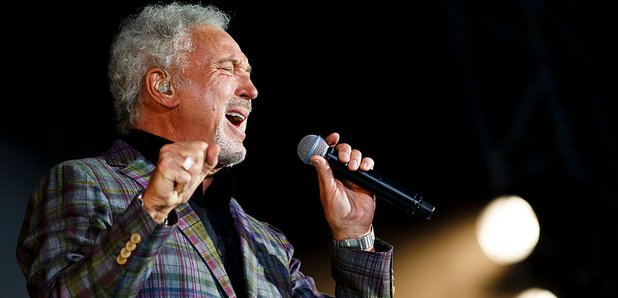 The singer performed at Hampton Court Palace at the weekend.
Sir Tom Jones paid tribute to his late wife Linda at the weekend with an emotional performance at Hampton Court Palace.
He dedicated his new song 'Take My Love (I Want To Give It)' from his new album 'Long Lost Suitcase' to Linda, whom he said "loved" the song.
"Any time I used to record I would take it home and play it to my wife first to see what she thought, so I'm going to do this song," the 72-year-old told the audience. "She loved this song so I'm going to do it for you."
Hear Tom's new song:
Tom made his first public appearance last month at the Hay Festival in Wales since Linda passed away in April.
"Now I realise that she might have been the most important thing in my life," he told GQ editor Dylan Jones. "I realise even more now, how important she was to me."