Tony Bennett: I Owe My Career To A Taxi Driver
27 October 2014, 10:44 | Updated: 2 November 2017, 15:29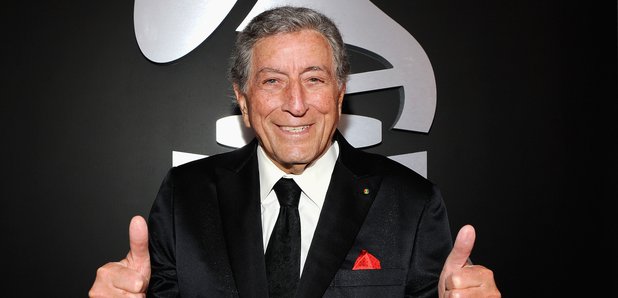 Tony Bennett was inspired to sing a cappella by a taxi driver.
The 88-year-old musical legend has recently brought his work to a younger audience, thanks to a collaborative jazz album with Lady Gaga, Cheek to Cheek.
Speaking to America's Esquire magazine, Bennett said: "[Years ago, a cab driver] said, 'You singers, you're all losers compared to the singers I grew up with.' I said, 'How come?' He said, 'Years ago, Al Jolson and Ethel Merman and people like them came onstage and they hit the back of the house! They didn't have a microphone,'" he recalled to the US edition of Esquire.
"He said, 'You guys are faking it.' So I said to myself, 'Let me try it. When I'm in an acoustic hall, let me sing a song at the end a cappella.' At first, I didn't know what was gonna happen, but then I saw the reaction. This is good! So I left it in."
Bennett also spoke about the advice he received when he was up and coming.
"When I was starting out, I used to stay onstage too long," he admitted.
"Instead of criticising me, Fred Astaire told me, 'What I've learned is when you get a set together that's absolutely perfect, go in and pull out 15 minutes of it.' That was his way of telling me that less is more."
Listen to Tony Bennett and Lady Gaga perform The Lady is a Tramp below: