Tony Bennett: "Lady Gaga Impresses Me"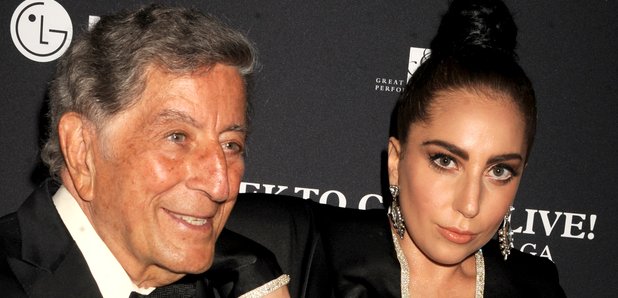 Tony Bennett has spoken about his partnership with Lady Gaga.
The 88-year-old musician has teamed up with the pop star on jazz album Cheek to Cheek, which is due to be released on September 19.
He appears on the cover of Parade magazine alongside the 28-year-old, and has spoken about the things he has learnt from the eccentric star.
"Nobody has communicated with the public more than Lady Gaga. Ever," he said in the interview.
"I trust the audience, and I'm very impressed. As far as they're concerned, she's part of their family. The only guy who ever did that was Bing Crosby, years ago."
Lady Gaga also spoke about her respect for Bennett, saying: "I tell Tony every day that he saved my life... I'm not going to say any names, but people get irrational when it comes to money - with how they treat you, with what they expect from you... But if you help an artist, it doesn't give you the right, once the artist is big, to take advantage of them. I was so sad. I couldn't sleep. I felt dead. And then I spent a lot of time with Tony. He wanted nothing but my friendship and my voice."
Watch Tony Bennett and Lady Gaga perform The Lady Is A Tramp:
What do you think about Tony Bennett's partnership with Lady Gaga?