Bennett: I'm Lady Gaga's Wedding Singer
11 March 2015, 15:23 | Updated: 2 November 2017, 15:29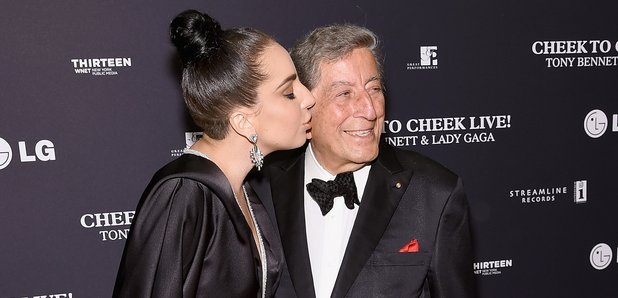 Tony Bennett has announced that he will sing at Lady Gaga's upcoming wedding.
The crooner has said he was honoured to accept Gaga's request to sing on their special day.
The 88-year-old singer told Page Six that Gaga asked him to perform at their wedding, which he previewed will be a 'fabulous' affair.
"They invited me to do it and, of course, I will," Bennett told the publication adding, "All I know is, knowing Lady Gaga, it will be fabulous."
The pop star, 28, and Chicago Fire fiance Taylor Kinney, 33, are rumoured to be tying the knot at her Malibu mansion later this year, though no official details have been released.
Bennett gave his thoughts about his Cheek to Cheek collaborator's intended, saying "I love it. She's marrying a very wonderful man, very talented and very handsome. I think he's going be highly successful in films. He's a very nice person."
Watch Tony Bennett and Lady Gaga perform their version of 'The Lady Is A Tramp':