Tony Bennett To Release New Latin Duets Album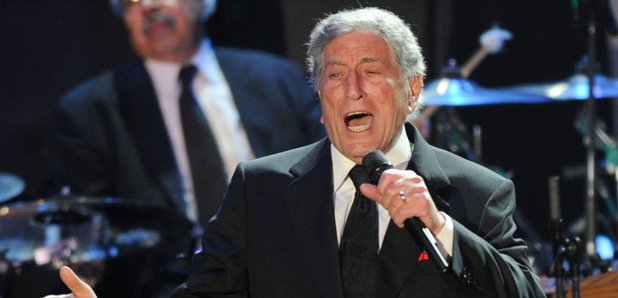 Tony Bennett has teamed up with a host of Latin singers for an upcoming Viva Duets album
The album follows his previous successful collaboration projects Duets and Duets II and is set to be released on October 23 through Columbia Records.
Marc Anthony, Franco DeVita, Gloria Estefan and Juan Luis Guerra will appear on the LP among others, with songs in English, Spanish and Portuguese.
New versions of standards including 'For Once In My Life', 'The Very Thought of You' and 'The Way You Look Tonight' are on the tracklist.
"Each of these artists were so warm and welcoming that there was an instant rapport," Bennett said in a statement.
"Latin music has always been about melody and harmony and a lot of soul, so there was a very close artistic connection with each duet guest. I am absolutely thrilled about the record."
Bennett will release his duet 'The Best Is Yet To Come' with Chayanne on Friday, which is also his 86th birthday.
The singer scored his first ever number one album in the US Billboard 200 with Duets II in September 2011. The album featured duets with the likes of Lady GaGa and the late Amy Winehouse.