Top 10 Facts About Buddy Holly
4 September 2014, 00:00 | Updated: 2 November 2017, 15:29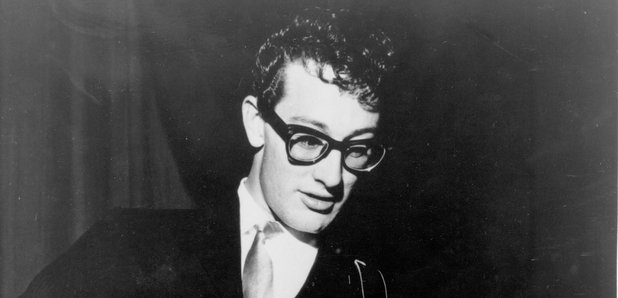 Legendary singer/songwriter Buddy Holly was killed in a plane crash in 1959. We take a look at ten facts from the artist
1. Buddy Holly's first instrument was the piano.

2. Hank Williams was Buddy Holly's earliest musical influence.

3. Buddy Holly was killed in a plane crash along with singer/songwriter Ritchie Valens, Jiles Perry 'J. P.' Richardson, Jr. (The Big Bopper) and pilot Roger Peterson. The crash was caused by bad weather.

4. Buddy Holly's guitar player Tommy Allsup was supposed to be on the plane but he gave his seat to Valens.

5. Buddy Holly and the Crickets' one and only British tour took place in March 1958.

6. A young Des O' Connor was one of the four acts who toured with Buddy Holly and the Crickets.

7. 'Peggy Sue', a well-known Buddy Holly song, was originally called 'Cindy Lou', but he changed it at the request of Jerry Allison, who wanted the song to be named after his girlfriend.

8. On 1st July 1976, Paul McCartney purchased the rights to Buddy Holly's entire song catalogue.

9. Two films have been made about Buddy Holly; one in 1978 and a second in 1987 'The Real Buddy Holly Story, narrated by lifelong fan Paul McCartney.

10. In Don McLean's 1971 hit 'American Pie', the lyric 'the day the music died' referred to Holly's tragic early death.
Watch short video for 'Peggy Sue' below: