Trailer For New Beatles Film "Like Being There In The 60s"
28 July 2016, 16:42 | Updated: 2 November 2017, 15:29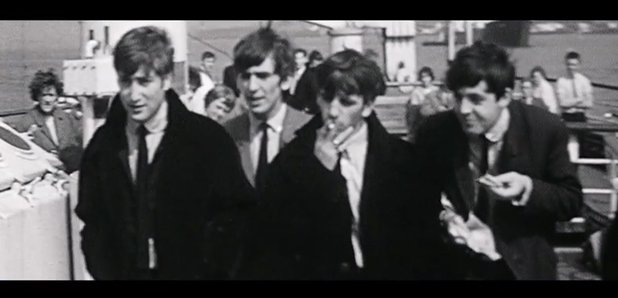 The trailer for the documentary about the Liverpool group shows just how crazy people went for the band - and it's a bit scary.
'Beatlemania' has gone down in music history as one of the most intense outpourings of fan devotion ever seen.
The Fab Four would be mobbed getting off planes, walking down streets, trying to play gigs - everywhere. This new film captures all of that with some stunning footage from the time, as well as showing how the band united to support each other amongst the insanity.
Ron Howard's documentary about The Beatles' touring years up to 1966, titled 'Eight Days A Week' will take viewers behind the scenes and into the inner circle of the biggest band in the world. You can watch the exciting full trailer below:
With the endorsement and cooperation of Paul Mccartney and Ringo Starr, as well as the backing of Yoko Ono and Olivia Harrison, the film promises to offer a whole new look at life in the band. One of the highlights of the film looks to be its coverage of the band's famous performance at New York's Shea Stadium.
The filmmakers have used state-of-the-art technology to restore film and sound clips from the time, which should provide a pretty special experience for cinemagoers. Ron Howard told Rolling Stone magazine; "We can now sync it up and create a concert experience so immersive and so engaging, I believe you're going to actually feel like you're somewhere in the Sixties, seeing what it was like to be there, feeling it and hearing it."
The film is out in cinemas on September 16. Before that though there's a Beatles animated series coming to Netflix next month.