Have You Seen The Trailer For The New Beatles Film?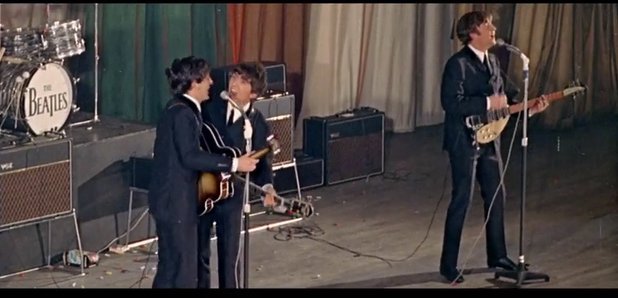 The trailer for the new Beatles film is out, and it looks fantastic!
The documentary, directed by legendary filmmaker Ron Howard (Apollo 13, Rush), looks at the Fab Four during their touring years from 1962 to 1966.
Using a mix of old footage and live interviews 'The Beatles: Eight Days A Week - The Touring Years' aims to capture the earth-shattering impact the Mersey band had not just on the UK, but the whole world.
The film has been made with the full cooperation of Paul McCartney, Ringo Starr, John Lennon's widow Yoko Ono and George Harrison's widow Olivia Harrison. It pledges to show "The band you know. The story you don't", taking viewers to the heart of Beatlemania as they became the biggest music sensation on the planet.
The film's story starts in 1962 with their first performances at Liverpool's famous Cavern Club and ends in 1966 with their iconic gig at San Francisco's Candlestick Park baseball stadium. After that date the band retreated to the studio and concentrated on making albums.
The documentary will receive its world premiere in London on September 15, when it will also hit general release in UK cinemas.