Val Doonican Has Passed Away
2 July 2015, 15:15 | Updated: 2 November 2017, 15:29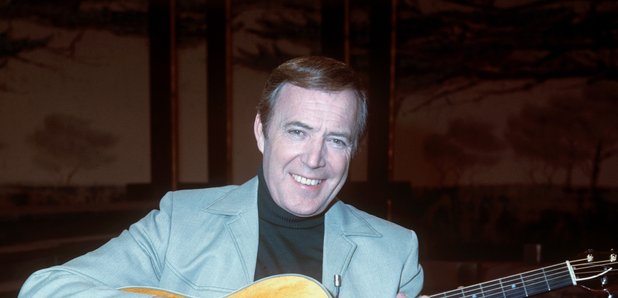 The singer Val Doonican, who once knocked Sergeant Pepper off the top of the charts, has passed away of old age, aged 88.
Michael Valentine Doonican, the Irish singer and entertainer known for his pop, swing and novelty singles, died "peacefully" yesterday. From 1965 to 1986 he was a regular feature on his own television programme The Val Doonican Show.
He began his music career in his native Ireland, playing the drums in a band that feature on Irish radio, before moving to England in 1951. He joined The Four Ramblers and fell in love with dancer Lynnette Rae, whom he married in the early 1960s. The couple had two children.
Doonican began singing with the Four Ramblers band and his talent was noticed. Persuaded to leave the band he ended up in his own TV show, from which 5 Top 10 albums appeared, including Val Doonican Rocks, But Gently, which toppled the Beatles' Sergeant Pepper and the Lonely Hearts Club from the top of the charts.
"Until 87 he was fit as a flea," said his daughter Sarah to the Guardian. "It was just old age, I'm afraid - the batteries ran out."
Sir Bruce Forsyth told the Mirror: "He is a great loss to entertainment. He was the kingpin on a Saturday night for the type of thing he did, a musical show with his lovely warm intimate voice and his interviews he did were always so warm and friendly."