VIDEO: Adele Invites 12-Year-Old Fan Onstage To Sing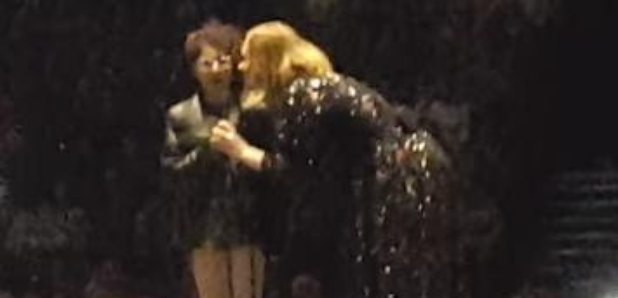 The superstar made the dream of a young girl come true on stage in Manchester.
Adele has recently kicked-off her world tour and in Manchester on Tuesday she did something incredible by inviting a special fan onstage to sing with her.
12-year-old Emily Tammam, who has autism and ADHD, had gone to the show with her father and a homemade sign saying "It's my dream to sing with Adele". Incredibly the singer actually picked her out of the crowd and invited her onstage.
Emily then lived her dream and sang 'Someone Like You' in front of the sold out crowd. And she showed that she's a pretty good singer herself!