Bruno Mars Impersonates Elvis In Latest Carpool Karaoke
15 December 2016, 11:19 | Updated: 24 June 2018, 17:36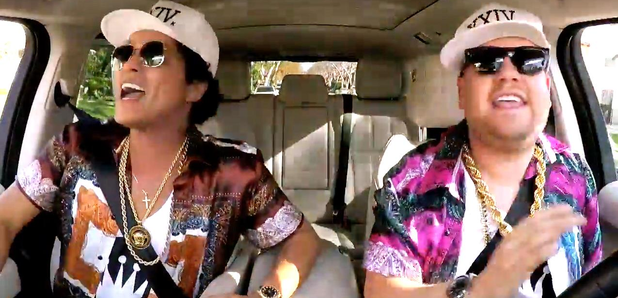 The music star revealed that the King of Rock & Roll was one of the reasons he started performing.
Bruno Mars is the latest music star to cruise the streets of LA in James Corden's 'Carpool Karaoke'.
The 'Uptown Funk' singer joined the TV host to sing through his catalogue of hits and talk about his inspirations.
The 31-year-old also revealed the first time he knew he wanted to be a performer was as a four-year-old impersonating Elvis Presley.
Corden then asks if he can "do the lip" and Bruno begins an impromptu performance of 'Jailhouse Rock' – we love it!
Have a watch of Bruno's great impression: