Watch Celine Dion Cover Adele's 'Hello'
4 January 2016, 09:57 | Updated: 2 November 2017, 15:29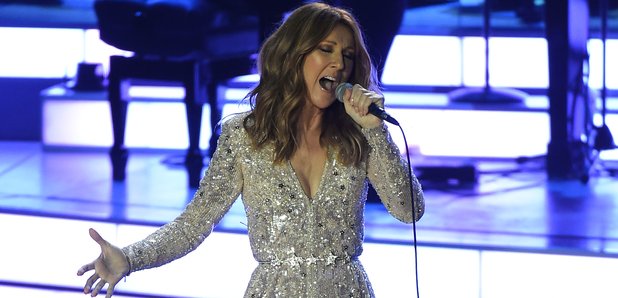 The singer chose to cover the song at her New Year's Eve show in Vegas.
Despite an impressive back catalogue of hits, Celine Dion chose to cover Adele's 'Hello' at her New Year's Eve concert in Vegas.
The 47-year-old performer teased the audience first saying, "If I may, I would like Adele to be part of our New Year's Eve."
The crowd cheered loudly but Dion assured them Adele was in fact, not in the building.
"Don't panic, she's not in the building. Do we need to change the battery in my microphone? It kind of lost it a bit. Adele, hello? Hello?"
Then the music began and Celine began to belt out Adele's record-breaking song.
The Canadian superstar returned to her residency in Vegas in August after taking a year-long break to be with her husband Rene who is battling throat cancer.
Watch Celine Dion perform Adele's 'Hello':