Watch Dave Grohl Pay Tribute To David Bowie And Alan Rickman With Beatles Cover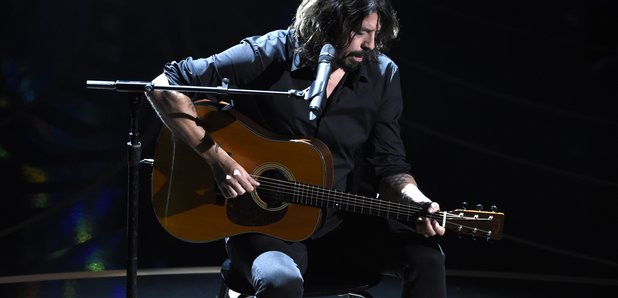 The Foo Fighters frontman gave a simple yet powerful performance.
Foo Fighter's frontman Dave Grohl paid tribute to a whole host of stars who have passed away recently, with a musical performance at last night's Oscars.
The star chose to cover the Beatles song 'Blackbird' during the 'In Memoriam' part of the show which paid tribute to stars like David Bowie, Wes Craven, Alan Rickman, Leonard Nimoy, Omar Sharif and other members of the film industry who died over the last year.
It was a simple sparse tribute but very moving none-the-less.
Watch Dave Grohl perform 'Blackbird' in memory of those who died in the last year: