Ed Sheeran & Jimmy Fallon Perform 'Shape Of You' With Classroom Instruments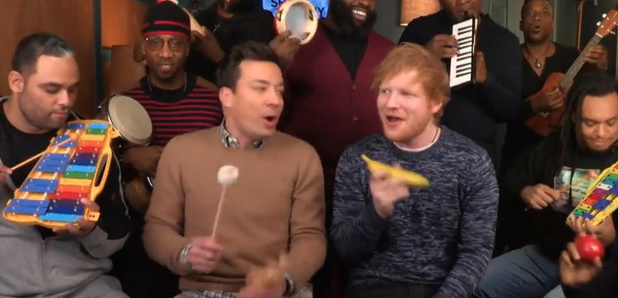 Ed Sheeran can make anything sound good!
We all know Ed Sheeran is a brilliant songwriter, but would his songs be as good, if they were performed with classroom instruments?
A bizarre test, we know, but one that TV host Jimmy Fallon thought was appropriate.
Watch Jimmy Fallon, Ed Sheeran and The Roots perform 'Shape of You' with xylophones, shakers, ukeleles and other 'classroom instruments'.
It pretty awesome, to be fair!